How to Increase the Capacity of Jaw Crusher
author:dahua2 time:2022-03-27
Jaw crusher is one of the commonly used crushing equipment in sand and aggregate production lines. It is mainly composed of fixed jaw plate, movable jaw plate, frame, upper and lower guard plates, adjustment seat, movable jaw pull rod, etc. Because of its simple structure, strong and durable, stable and reliable,, high production efficiency, easy maintenance and overhaul, and relatively low production and construction costs. Therefore, it is still widely used in many sectors such as mining, smelting, building materials, highways, railways, water conservancy and chemical industries. Occupy a high share, favored by the majority of consumers.
Capacity is one of the important criteria for measuring the performance of jaw crushers. Although the capacity of each type of jaw crusher is fixed, operating in accordance with the regulations can increase the output of the equipment within a certain range. Bring greater profits to investment companies.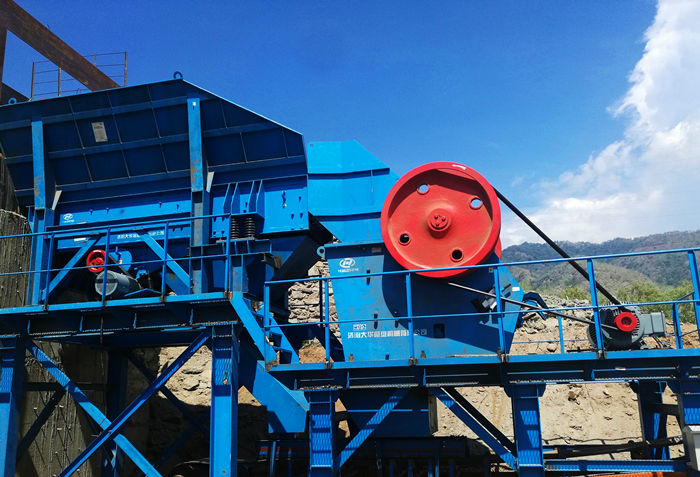 1. First of all, from the perspective of materials, the hardness of the materials crushed by the jaw crusher should be within a reasonable range, not too hard. In addition to causing serious wear and tear to the equipment, it will also affect the capacity;
2. Secondly, the humidity of the material will also affect the output of the jaw crusher. When the moisture content of the material is too high and the equipment is working, it is likely to stick in the crushing cavity, causing blockage of the feeding port and affecting the normal operation of the equipment ;
3. In addition, we must regularly maintain the equipment and replace the wearing parts in time. As the use time of the jaw crusher gradually increases, the wear of each part will gradually increase, resulting in a decrease in the crushing capacity and a serious impact on the equipment capacity.
If you want to know more about jaw crusher, welcome to call or online consultation, leave a message, the engineer of Huazn will analyze your situation in detail and choose the model for you!