How to Process Ore Tailings into Sand?
author:dahua2 time:2022-01-21
Ore tailings are one of the products of sorting operations in beneficiation, and the part with low content of useful target components is called tailings. Tailings are not completely useless waste, but often contain components that can be used for other purposes and can be comprehensively utilized. One way of disposing of these ore tailings is to utilize in-concrete production after the crushing and screening process. The ore tailings can be crushed into small particles of various sizes in the early stage of recycling, and then processed by certain other procedures to realize the rational utilization of resources.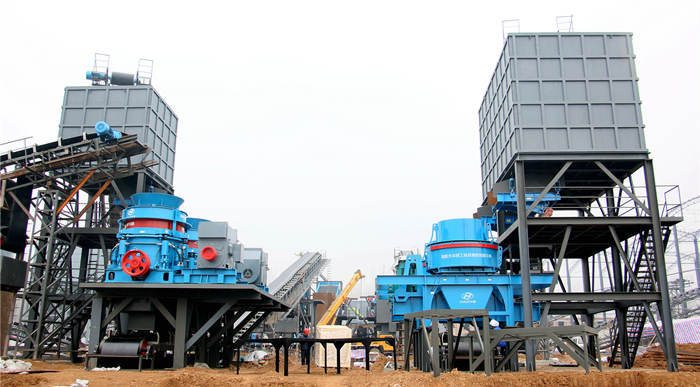 If the ore tailings have large raw materials, three-stage crushing is required to complete the sand making process.
Coarse crushing: If the raw ore is larger than 30 cm, the jaw crusher can be used for coarse crushing, and the discharged material is screened by a vibrating screen. It needs to be returned for coarse crushing.
Medium crushing: The material discharged from the jaw crusher can enter the cone crusher or the impact crusher for medium and fine crushing. The medium and fine crushing equipment is selected according to the Mohs hardness of the tailings. Within 5 cm of the secondary crushing and discharging, it can enter the sand making equipment for sand blasting.
Sand making: The sand making machine is generally a vertical shaft impact sand making machine, with an output of 30-500 tons per hour. The size of the input material is 5 cm, and the size of the output material under 5 mm can be adjusted. Sand, fine sand, etc.