Types of Fixed Crushing Equipment
author:dahua2 time:2022-01-20
Fixed stone crushers include gyratory crushers, jaw crushers, cone crushers, impact crushers, and vertical shaft impact crushers. For coarse crushing, jaw crusher and gyratory crusher are generally used; for medium and fine crushing, cone crusher and impact crusher are generally used; vertical shaft impact crusher is used for shaping sand.
1. Fixed coarse crushing equipment: jaw crusher
Jaw crusher is a common mine crushing equipment on the market, with a feed of about 1 meter and an output of 100-1500 tons per hour. Various ores at 320MPa are processed to medium particle size at one time.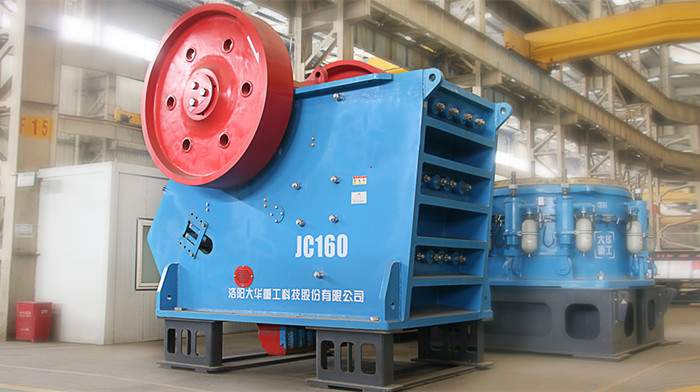 2. Fixed medium and fine crushing equipment: cone crusher and impact crusher
Cone crusher and impact crusher are often used for secondary crushing in mines to perform medium and fine crushing of ore.Cone crusher is mainly used for secondary and tertiary crushing in metal mines and construction sand and gravel processing. Because of its strong crushing capacity and large output, it is more used for the crushing of medium and hard materials, such as granite, basalt, marble and other non-metallic ores, the output is 100-800 tons per hour, and the output is 1-3 cm stone.
Impact crusher, with an output of 100-2000 tons per hour, can handle various coarse, medium and fine materials (granite, limestone, concrete, etc.) with side length not exceeding 500mm and compressive strength not exceeding 350MPa, widely used in various ores production of artificial sand and gravel for the crushing, railway, highway and construction industries.
3. Fixed shaping sand making equipment
Sand making machine is a fine crushing and shaping equipment. The input material is within 5 cm, and the output material can be adjusted below 5 mm. The output is 30-500 tons per hour. It can make ordinary rock and other ores into machine-made sand. It is suitable for: construction waste sand making, slag, weathering material Sand making.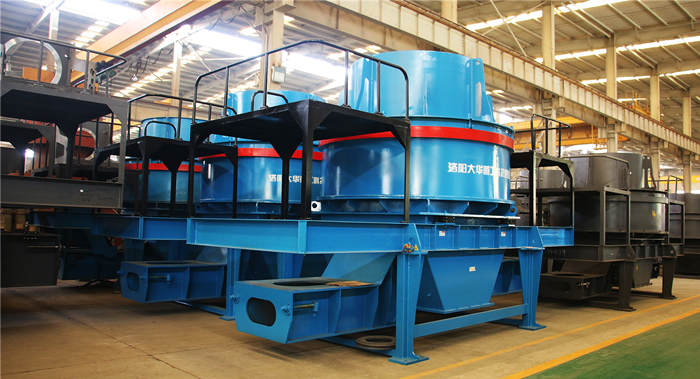 Sand making machine has the characteristics of energy saving, high output, high energy utilization rate, excellent product grain shape, convenient maintenance and repair, and wide application, which can meet the needs of modern sand and gravel production.