How to select Suitable Crushing Equipment for Stone Crushing Production Line?
author:dahua2 time:2022-10-28
A perfect stone crushing production line needs a complete set of crushing equipment, therefore, each equipment plays an indispensable role, and also need reasonable collocation to achieve the desired production effect. How to choose the right crushing equipment for the stone crushing production line?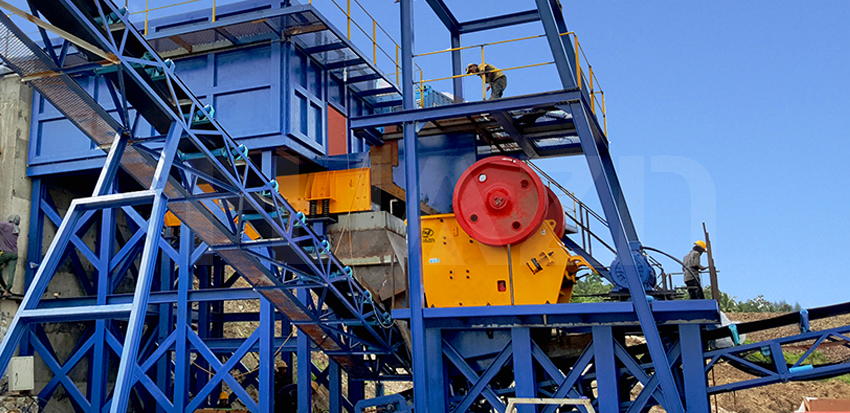 First of all, we need to understand the basic configuration of the stone crushing production line. The general stone crushing production line is mainly composed of vibrating feeder, jaw crusher, impact crusher, and vibrating screen, etc. According to the actual needs, you can choose to use jaw crusher or cone crusher. What is the difference between the two kinds of crusher equipment?
Jaw crusher
is mainly used for coarse crushing of various ores or large materials. Generally, after jaw crusher, the impact crusher is used for secondary crushing to achieve the desired particle size. As an primary crushing equipment, jaw crusher is still widely used because of its advantages of simple structure, reliable operation and high efficiency.
Cone crusher
can be used for the crushing of all kinds of ore and rock with medium and above hardness. This crusher is more flexible in the choice, particle size can be adjusted according to need, high production efficiency and automation, convenient operation and maintenance.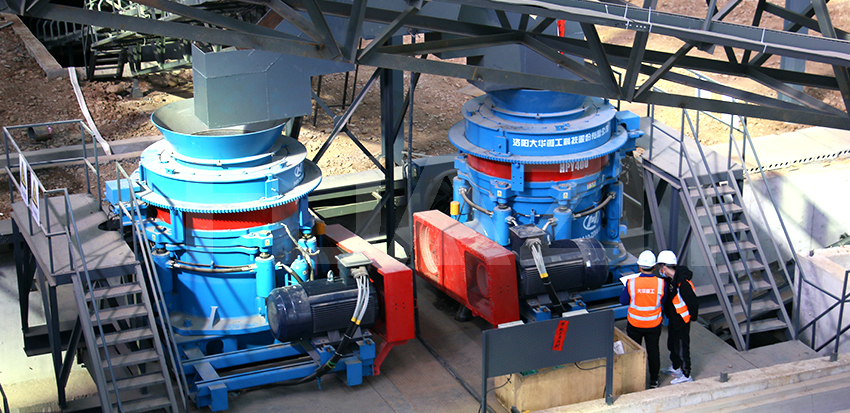 Customers can choose jaw crusher or cone crusher according to their own needs.
In addition, in view of the current environmental requirements, dust removal equipment can be configured to meet the environmental requirements.
As for which crushing equipment you can choose to form the stone crushing production line, it also needs to be based on their economic capacity and the actual production situation.
Luoyang Dahua
will provide customers with a full range of services, from machine selection to site operation, and operator training. Welcome the customer contact us!