Huazn River Pebble Sand Production Line in Hunan,China
author:dahua2 time:2022-05-26
The production of sand and gravel aggregates in Hunan has passed the trial operation, the production is stable, the output and grain shape are good, and the whole line has the conditions for production. The raw material of the project is river pebbles, and the project is divided into three phases. The first and second phases are production lines with an output of 300 tons per hour, using the main equipment provided by Dahua Heavy Industry. The third phase is an aggregate production line with an output of 700 tons per hour. The main equipment of this production line is also the equipment of our company. Dahua Heavy Industry provides one-stop service, including preliminary project planning, formulation of complete sets of plans, infrastructure construction of production lines, and provision and installation of complete sets of crushing and screening equipment.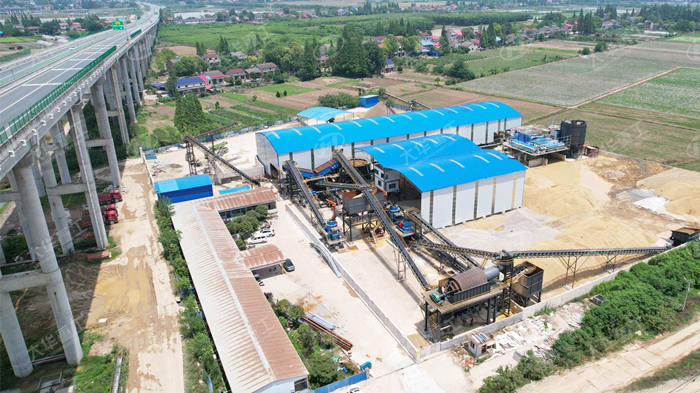 The sand and gravel aggregate production project adopts anhydrous production equipment, through crushing, screening, sorting, dust removal and other processes, using scientific, efficient and environmentally friendly treatment methods, deep processing of aggregates, the whole process has zero pollution and zero emissions .
Dahua Heavy Industry mainly provides the following equipment for the entire production line: trommel screen + GPY single-cylinder hydraulic cone crusher + PLS (2 sets) vertical crusher + 2YKR (circular vibrating screen) + YTJ (2 sets of sand washing, recycling, screening and dehydration integrated machines). Feeding river pebble <200mm, of which 0-5mm natural sand (accounting for 20-30%), mud content <20%, finished products: 0-5mm, 10-20mm, 20-30mm.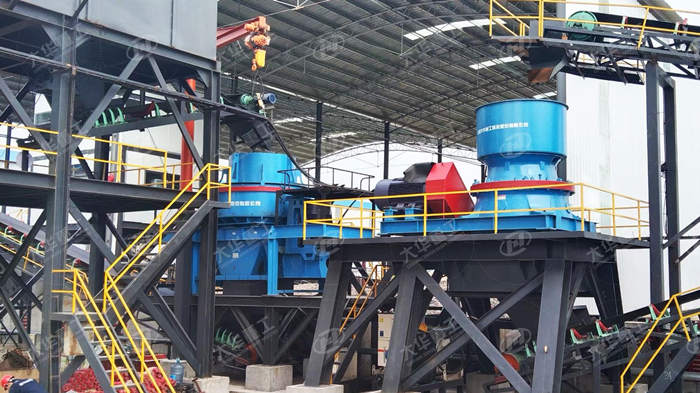 GPY single-cylinder cone crusher is a kind of secondary crushing equipment developed by our company after years of optimized design and development, with mature technology. With the characteristics of high degree of automation, it is an ideal choice for the production of fine aggregates.
PLS vertical impact crusher optimizes the structure and function of the equipment through design, and introduces new equipment to better improve the sand making effect. It is also the core equipment of the sand making system. It has the advantages of good particle shape and reasonable gradation. In the project, it has been well received by the majority of users.