Linear Vibrating Screen Model
author:dahua time:2019-10-23
Linear vibrating screen is used for stone grading and screening in stone crushing production line. The quality of vibrating screen directly related to the whole production line screening efficiency and stone quality. Luoyang Dahua has been committed to the research and development, as well as the improvement for all kinds of crushers, vibrating screen and other mining equipment, based on market orientation, summed up many years of field experience, to provide equipments with higher quality, and better technical performance. Here, we will introduce the model of linear vibrating screen for you.
Eccentric block circular vibrating screen: reliable structure, strong exciting force, high screening efficiency, low vibration noise, durable, easy maintenance, and safe operation.
1. Eccentric block type vibrating screen with single and multi-layer structure.
2. The frequency, amplitude and inclination of the vibrating screen can be adjusted.
3. The vibrating screen adopts block eccentric external vibrator structure.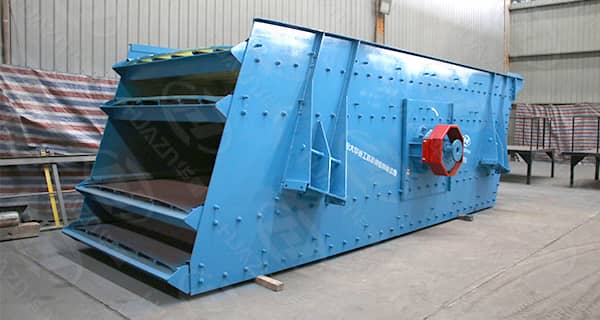 Linear vibrating screen: it is mainly used for screening and grading powdery and granular materials, with low energy consumption, high output, simple structure, easy maintenance, completely closed structure, no dust overflow, and automatic discharge. It is more suitable for assembly line operation.
1. Linear vibrating screen is small in volume, light in weight, simple in structure, convenient in installation and easy in maintenance.
2. Screen surface horizontal installation, small configuration height, high frequency, large amplitude, big screen surface, high production capacity.
3. Low noise, low energy consumption, high screening efficiency and low cost.
4. The vibrator is of eccentric shaft structure, which is very convenient to replace and disassemble, reduces maintenance time and cost, and improves economic benefits.
5. Adopt auxiliary eccentric block structure, light weight, easy installation and maintenance, amplitude can be adjusted by increasing or decreasing counterweight block.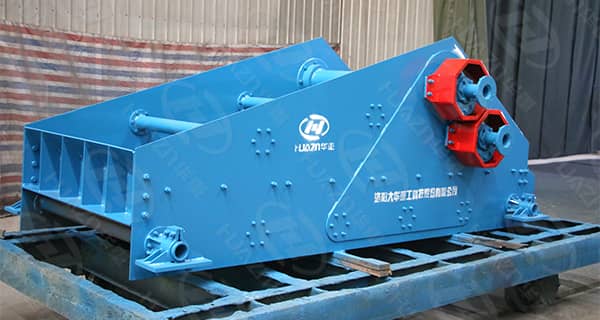 High efficiency circular vibrating screen: multiple layers, high screening efficiency, strong exciting force, stable operation, and easy maintenance.
1. Advanced engineering mechanics design is applied to ensure adequate strength.
2. Leading computing technology holds a stable fixed frequency which avoids resonance.
3. Adoption of oil lubrication which is free from fever.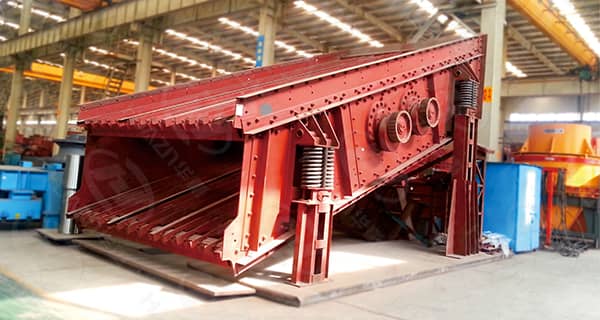 Luoyang Dahua linear vibrating screen with complete model, there are single-layer screen, multi-layer screen for option, widely used in mining, metallurgy, chemical industry, coal, construction and other industries. The company provides technical guidance and after-sales service for customers, welcome users contact us: lydhchina@huazn.com.