Luoyang Dahua 2 Million Tons Sand and Gravel Aggregate Production Line is in Trial Operation in Yunnan
author:dahua time:2020-08-28
Recently, the 2 million tons fine sand and gravel aggregate production line is in trail operation in Yunnan Province, which is planned, arranged and designed by our company's technology center, and the main crusher machines are provided by our company. The system is well designed and makes full use of the site terrain topography. The layout is reasonable, compact and smooth, the investment is saved.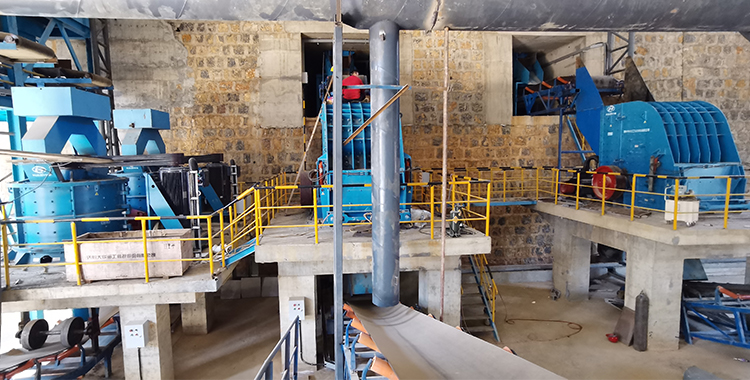 Equipment configuration: ZSW1360 vibrating feeder, JC125 jaw crusher, PFQ1315 impact crusher, PFL1750III vertical compound crusher, 4YKR2460 vibrating screen, and 2YKR1545 vibrating screen, ZG400 feeders, etc., and equipped with environmental protection dust removal equipment.
Production capacity: 2 million tons
Processed materials: limestone
2 million tons sand and gravel aggregate production line application site
System advantages:
1. A buffer stock pile is designed behind the first crushing stage, and a regulating bin is provided in front of the sand making machine, which ensures the continuous and stable operation of the system and improves the system productivity.
2. The finished product warehouse adopts the belt conveyor loading system, which improve the loading efficiency and reduce the operating cost.
3. The whole system adopts a fully enclosed workshop, the sealed belt conveyor is used to transport materials between the workshops, and the workshop is equipped with dust removal equipment.
4. The finished products warehouse adopts the belt conveyor with unloading trolleys, which can cover the finished product material warehouse to the maximum extent.
The overall design of the system is in line with the current development trend of sand and gravel system: green, energy saving, Eco-friendly, safety, reliability, and excellent in finished products.