Luoyang Dahua Crusher go abroad to France
author:dahua time:2020-03-09
Although the epidemic situation is still continuing, during this difficult time, the people in Luoyang Dahua have been work with one heart to get through the worst time. The company has reasonably arranged the time and effectively resumed production to ensure the timely delivery of the contract orders within the stipulated time.
CEMEX is the largest cement company in America, has a 12 years partnership with Luoyang Dahua, and has great faith in our products. Even in the worst time of this epidemic, Luoyang Dahua still keep close communication with customer to make sure the qualified production for the customer. Through the full cooperation of all departments, the factory acceptance has been finished on schedule, the delivery products are HTS triple-shaft vibrating screen, PFY1415 impact crusher and PLK vertical shaft impact crusher.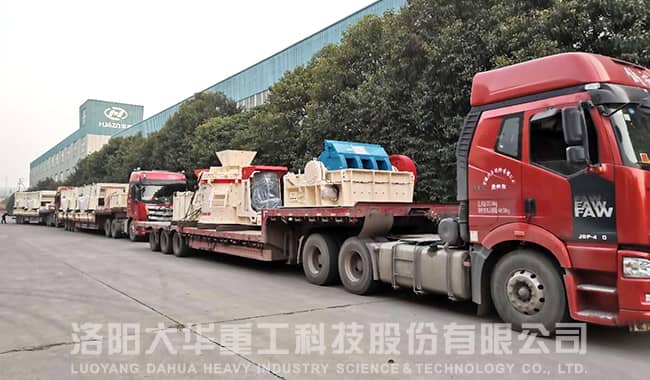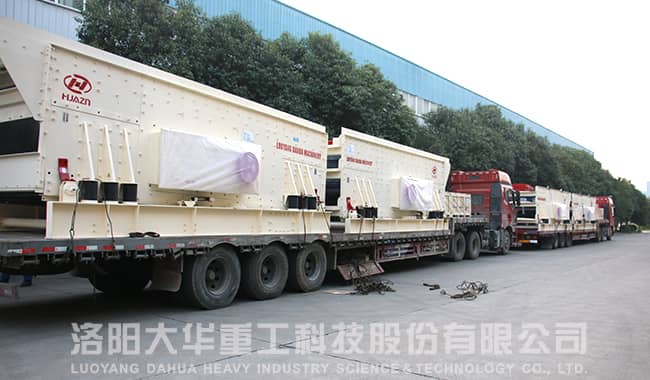 Before the equipment is shipped, in order to ensure that the customer's project can be carried out as scheduled, Luoyang Dahua has conducted several test runs on the machines, ensuring that the machines are sent to the user's site in an stable condition, ensuring zero faults at the production site. Dahua people implement good service commitment with practical actions.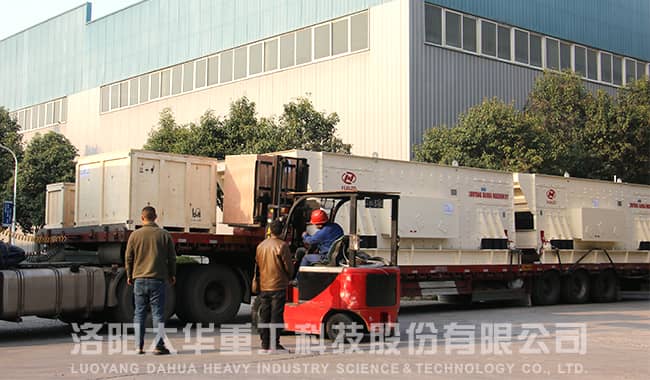 Product Introduction
HTS triple-shaft vibrating screen
HTS triple-shaft vibrating screen is a new designed horizontal screen with high efficiency which is developed by our company. The running track of it is ellipse. The machine has great vibrating force which can make sure the screening effect. The installation method can save the space and installation height. It is widely used t make sand and aggregates in the industries such as water and electricity, road construction, railway construction and building construction etc. and the screening of the construction waste disposal. It is also a good choice of the mobile crushing & screening plant.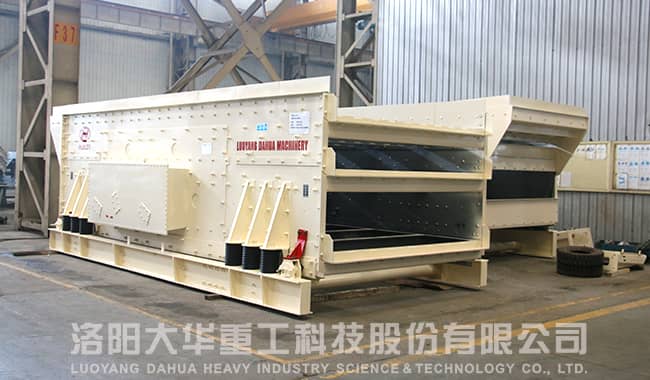 PLK vertical shaft impact crusher
PLK vertical shaft impact crusher is mainly used in the building materials industry for stone crushing, highway and railway construction and other applications of stone industry. The machine has a unique structure, simple operation, high efficiency, energy saving, good product size, cost saving and other characteristics.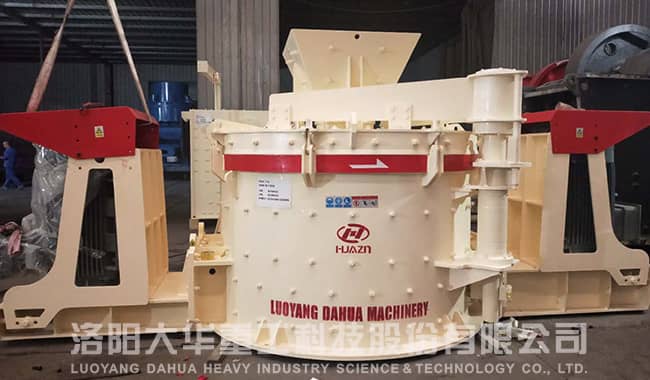 PFY hard rock impact crusher
PFY Series Hydraulic Impact Crusher is designed and developed by our company by introducing latest advantages of many domestic similar products. It adopts the heavy type rotor structure, high capacity crushing chamber, high wear-resisting alloy plate hammer, heavy impact-resistance impact liner, multi-point hydraulic adjustment device and hydraulic opening device. These advantages ensure following features: large crushing capacity, high crushing effect, big feed size, fine discharge size, big crushing ratio and good products shape. PFY impact crusher is widely used in secondary and fine crushing of sand and aggregate industry for low-abrasive rocks.