Luoyang Dahua develops the Largest Multi-cylinder Hydraulic Cone Crusher
author:dahua time:2020-04-28
Recently, in the manufacturing workshop of Luoyang Dahua Science and Technology Co., Ltd., workers are installing a large multi-cylinder hydraulic cone crusher. The product is the largest multi-cylinder cone crusher in our company through our independent development and manufacture.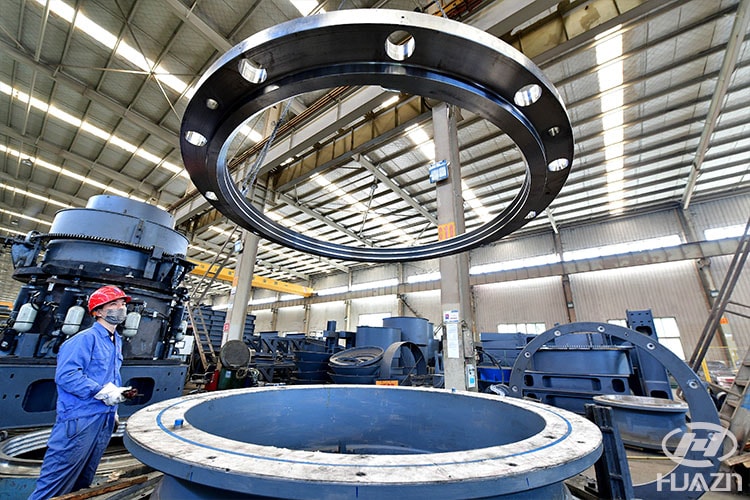 The company has overcome the epidemic situation, aimed at the market demand and constantly develops new products to adapt to the market to combine advanced automation and intelligent technology with its products to make full use of product performance and actively expand the market. The products are popular in China and sold to USA, Russia, France, Japan, Korea, Singapore and other 20 countries.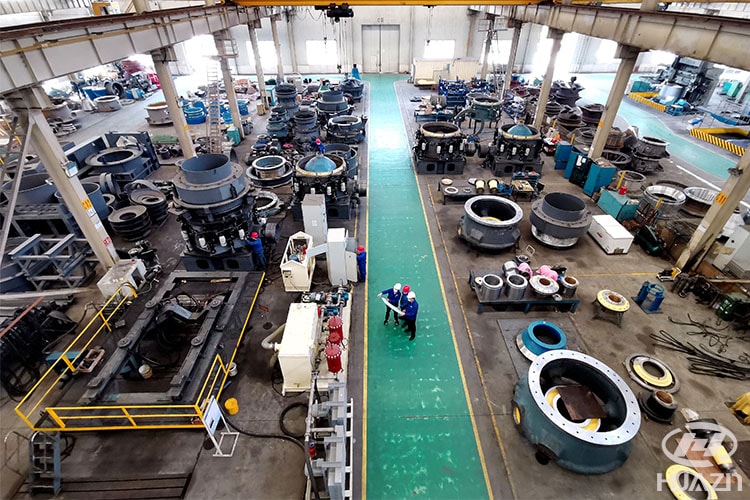 Luoyang Dahua HPY multi-cylinder hydraulic cone crusher has two types for option, standard type and short-head type. The cone crusher can be used for medium and fine crushing of cobble, granite, and limestone, etc. It has large crushing ratio, low power consumption, better particle shape, easy operation and maintenance.
The Feature of HPY Multi-cylinder Hydraulic Cone Crusher :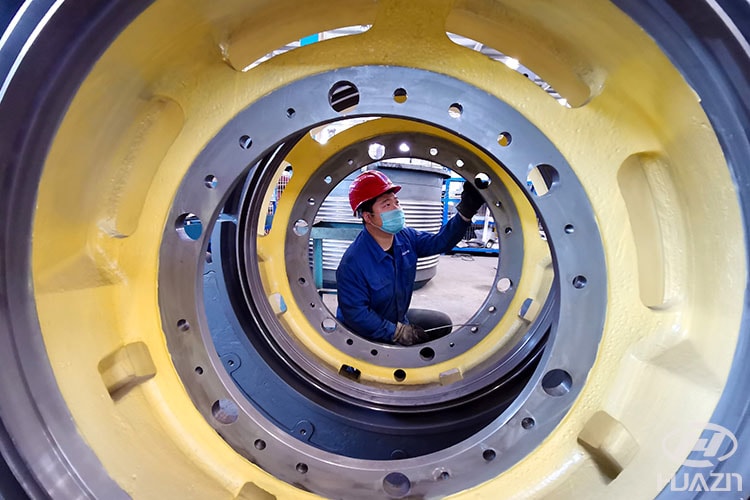 1. The big eccentricity can improve crushing capacity.
2. Speed up, increase power, and improve the crushing fineness
3. The moving cone selection center was raised to optimize the cavity design.
4. The liner is thickened to prolong the service life.
5. Hydraulic motor instead of hydraulic push rod device, 10 minutes to remove the fixed cone assembly.
6. High output and ore content.
7. The key parts apply high strength material to increase the weight of crusher for higher reliability.