Luoyang Dahua tell you how to extend the Service Life of Impact Crusher
author:dahua time:2019-06-12
Impact crusher is widely used in construction industry, highway, reservoir power station and other fields because of its strong crushing performance and simple structure. The crushed material is in cubic shape, with less powder and needle flake. However, due to improper use and maintenance, it will reduce the service life, how to extend the service life of impact crusher?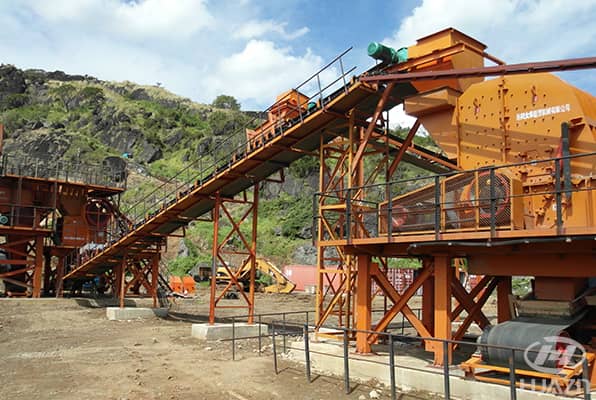 After the impact crusher works, it should feed evenly, and avoid side feeding or full feeding.
In the daily operation, attention should be paid to the lubrication and maintenance. The grease added to the bearing should be about 50% of its space volume, and it should be replaced every 3 to 6 months.
Pay attention to timely replacement of impacting plate, lining plate and other wearing parts, otherwise it will decline the crusher production capacity.
Pay attention to the clearance between rotor and liner plate, timely replace vulnerable parts, and check the temperature of plate hammer, bearing and liner regularly.
Luoyang Dahua is a professional mine crushing equipment manufacturer. Before the crushing equipment leaves the factory, we have done strict inspection and trial operation, in order to reduce the failure in the future use process. Our experts will train you the knowledge of equipment installation, operation, and maintenance, as well as provide good after-sales service. If you want to know more information about the crusher machine, please contact us: lydhchina@huazn.com