Main Features of HUAZN Gyratory Crusher
author:dahua2 time:2022-07-15
The
GC gyratory crusher
produced by Dahua Heavy Industry integrates mechanical, hydraulic, electrical, automation, intelligent control and other technologies, and benchmarks the international gyratory crusher technology. It is a new type of large-capacity, intelligent primary crushing equipment. Compared with the traditional gyratory crusher, the GC gyratory crusher has higher efficiency, low cost of use, convenient maintenance and adjustment, and can provide users with a large-capacity coarse crushing solution. So what are the main features of the
gyratory crusher
?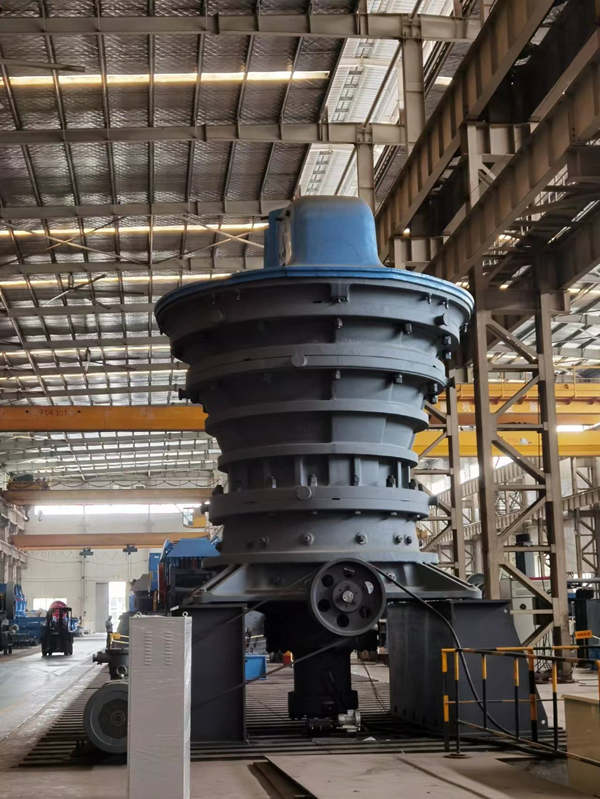 1. Strong crushing ability
In the design process of the crushing cavity, we choose the inclined crushing cavity and the longer crushing surface, and technically select the design requirements of high-strength crushing capacity according to the requirements of the mining industry for the gyratory crusher. tons, the crushing requirements of compound large-scale production lines.
2. Long service life
The design of the integral heavy-duty main shaft and high-performance bearings not only ensures a long service life of the crusher, but also enables it to work trouble-free even in extreme environments and easily overcome hard and corrosive rocks and ores. Positive pressure dust seals keep dust out and extend bearing life.
3. Simple operation
The bushings and seals of the beam can be easily replaced without removing the beam. Even if the beam must be removed, there is an auxiliary tool, the hydraulic beam separator. The removable tapered lock nut with cutting ring makes it easier to remove the removable tapered bushing. Automatic spindle position control system, easy to control product particle size, and can also compensate for pad wear.
4. Intelligent control
Intelligent is a scientific automatic control system launched by Dahua Heavy Industry in recent years. It can monitor the on-site conditions and even the crushing process, automatically diagnose operating failures, record production information and crusher performance, and simplify operations and reduce maintenance costs. Improve the start-up time to ensure the stability and high output of the
gyratory crusher.