What are the Advantages of VSI Sand Making Machine?
author:dahua2 time:2022-07-14
Construction stone is used as the raw material of high-quality sand and gravel aggregate, and the green sand and gravel aggregate processing system can be used to obtain a higher sand formation rate. The vsi sand making machine has a number of independent research and development technologies and integrates a variety of crushing modes. It can have higher crushing efficiency and consistent crushing effect under the condition of low wear. It is an ideal processing equipment for crushing construction stone to make sand. What are the advantages of vsi sand making machine for crushing construction stones?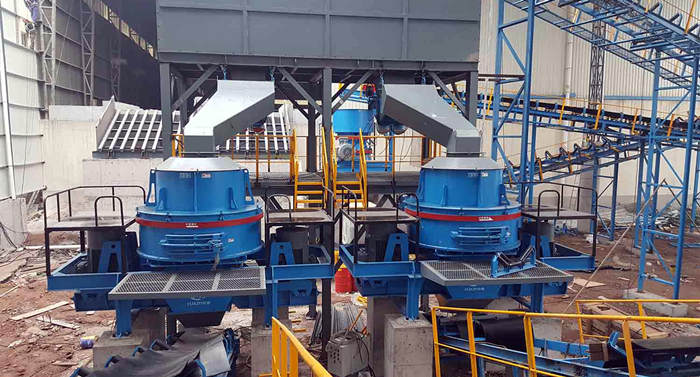 1. The quality of the finished product is good: the grain size of the finished sand is equal, and the number of stages is adjustable; the grain shape is round and full, and the gradation is reasonable;
2. High pass rate of sand formation: usually one ton of cobblestone can produce about 0.8 tons of sand, a small part of which is stone powder, and the yield is about 80%;
3. Low production cost: The internal vulnerable parts are made of high-strength steel, which has strong wear resistance; the special structural design can flexibly replace the parts with heavier wear and tear separately and reduce the wear cost;
4. Meet the environmental protection requirements: It is equipped with a low-energy-consumption and environmentally-friendly motor, and the air flow self-circulation system in the turbine cavity has less dust overflow and low noise, which meets the requirements of green production.