Model and Price of 50T/H Quartz Stone Sand Making Machine
author:dahua2 time:2022-02-22
Quartz stone sand making machine is a special equipment for fine crushing, sand making and shaping of quartz stone. At present, the most popular in the market is the VSI series, which can process quartz stone into quartz sand of various requirements and specifications, including coarse sand, medium sand, fine sand, etc.
Which model should customers choose for 50 t/h quartz stone sand making machine? Its output requirements are relatively low. Generally, it is recommended to use PLS-550 sand making machine. Its motor power is 30-45Kw, the impeller speed is 2258-2600r/min, and the standard output range per hour is 16-60t, which reaches 50 tons per hour for quartz stone.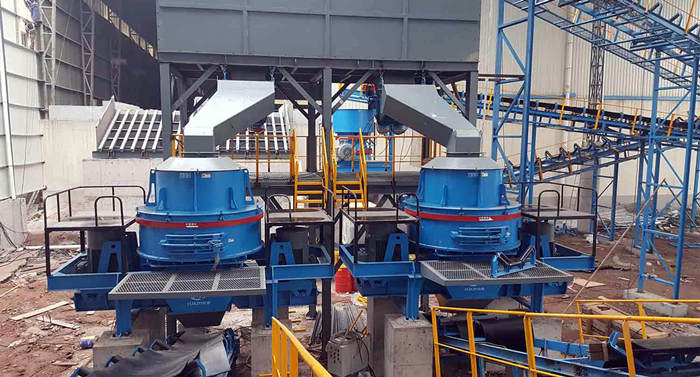 In addition, PLS-550 quartz stone sand making machine has the characteristics of simple structure, uniform sand making, less dust pollution, energy saving, environmental protection, etc. The quartz sand produced is beautiful in shape, cubic, and has reasonable gradation, adjustable fineness modulus, Flake with few needles, it is an excellent sand for construction and road.
How much is the price of 50t/h quartz stone sand making machine? As far as the PLS-550 sand making machine is concerned, it is not too expensive, because it is a sand making equipment with very mature technology and structure. It can effectively reduce unnecessary cost waste during equipment production,and the market price is quite affordable. Welcome to consult at any time.