Performance Features and Operation Regulation of Complex Crusher
author:dahua time:2019-05-21
In this text, we will talk about the performance features and operation regulation of complex crusher. Complex crusher is the crushing machine with strong adaptive capacity. It has simple structure, no grizzly bar, large crushing ratio, energy saving, and crushes the material with moisture content above 8%, which is suitable for the fining crushing of raw material and clinker cement, as well as the crushing of artificial sand or highway pavement aggregate.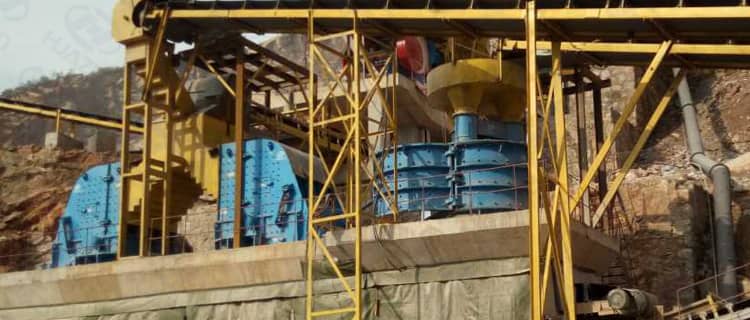 Performance features of complex crusher:
1. Simple structure, low operation cost. Adopting the principle of stone beat stone, which is low in abrasion.
2. High crushing efficiency, energy saving.
3. With the function of fine crushing and coarse grinding.
4. Small influence on the water content. The water content can reach to 8%.
5. Working noise is lower than 75db, the powder pollution is also less.
6. Suitable for the crushing of medium hardness and extra-hard aggregates.
7. The products have cubic shape, large bulk density, and less iron pollution.
8. Small abrasion of impeller liner, which is easy to repair.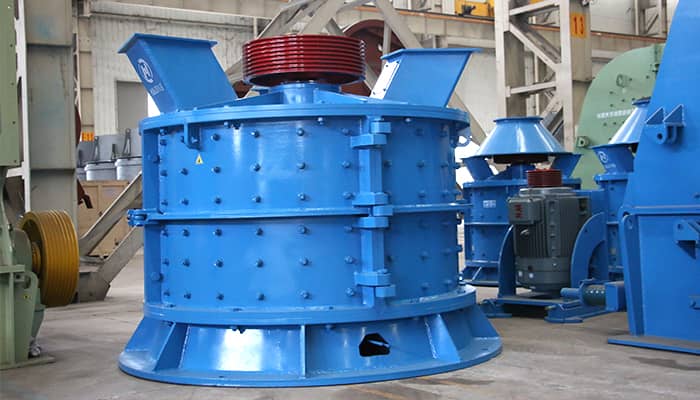 Operation Regulation of Complex Crusher:
1. The machine door must be closed before staring the machine. Do not open the door to prevent the accident.
2. Start the machine without load, and feed the materials until the machine running normally.
3. The feeding granularity must meet the requirement. The large size would damage the machine and reduce the output.
4. Stop the machine when the abnormal phenomena appeared. Restart the machine after trouble shooting.
5. Fill the lubrication oil regularly.
Luoyang Dahua specialized in manufacturing various kinds of crusher machine with complete models, the main products are jaw crusher, impact crusher, cone crusher, complex crusher and sand making machine, etc. If you want to know more information about the crusher machine, you can visit: www.lydhcrusher.com or send email: lydhchina@huazn.com.