Process Features of Huazn Steel Slag Processing Plant
author:dahua2 time:2023-09-20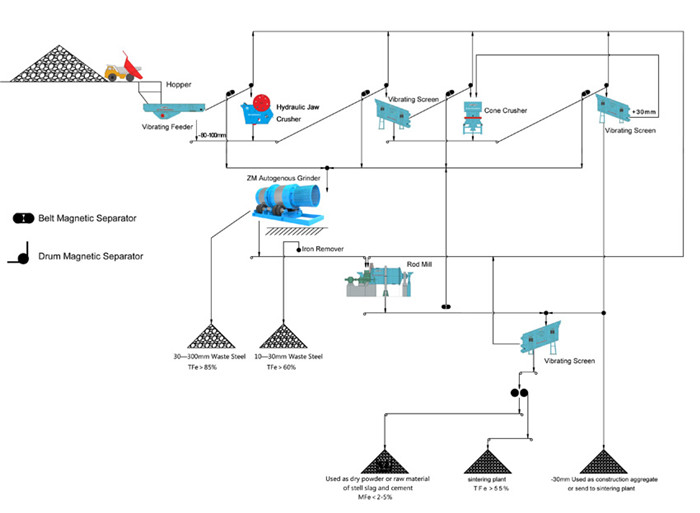 Dry method slag steel processing plant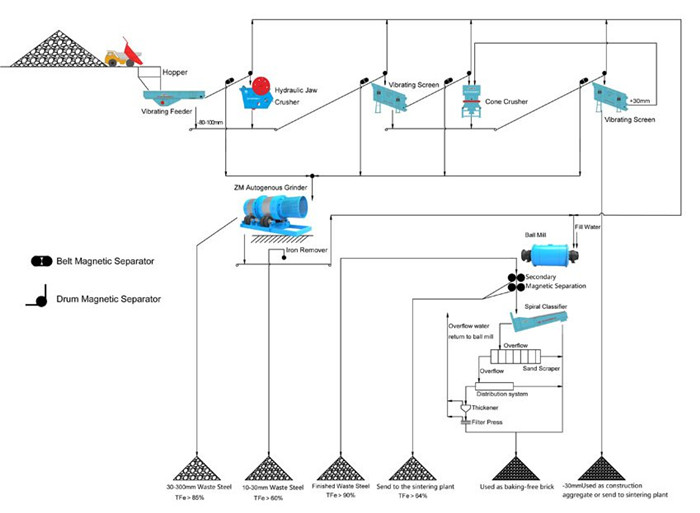 Wet method slag steel processing plant
1. Standardization
The steel slag production line adopts european standard design,incorporating safety and human factors into the design concept, The overall process layout is more compact,standardized and rationalized.
2.Modularization
The entire production line is equipped with sandardized and modular equipment, whichare manufactured by the factory and assembled on-site. This approach reduces construction time and ensures convenient and reliable installation and operation of the production line.
3.Intelligent
The production line is equipped with an intelligent control system,which can be integrated with a cloud monitoring system, DCS system, and intelligent metering system to ensure the safe and reliable operation of the production line.
4.Environmental Protection
The design principle of green enevironmental protection is applied to all equipment, which is equipped with dust removal facilities to ensure a dust-free production site.