Technical Parameters and Advantages of 600*900 Jaw Crusher
author:dahua2 time:2022-01-07
Because of its simple structure, large crushing ratio, high efficiency, large feed inlet and many other advantages, the jaw crusher is often used as the coarse crushing equipment in the crushing production line. The 600×900 jaw crusher is a small and medium-sized jaw crusher and is one of the indispensable equipment in the production line of many small and medium investors.
The size of the feed port of the 600*900 jaw crusher is 600mm×900mm, the acceptable feed size can reach 500mm, the adjustment range of the discharge port is 65-160mm, the processing capacity is 50-180t/h, and the eccentric shaft speed is 250r /min, the total weight is 17t, and the external dimension is 2190×2206×2300mm.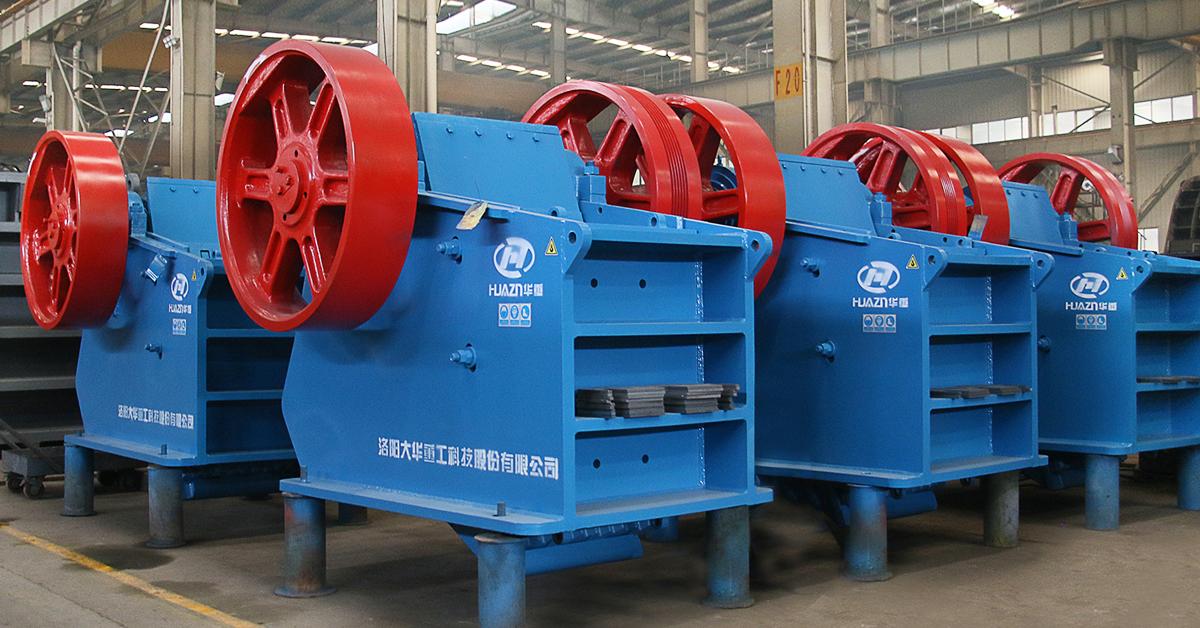 Advantages of 600×900 Jaw Crusher
Long service life: The high-quality steel plate welded frame ingeniously resolves casting defects, the daily operation of the equipment is more stable, and the service life is extended by about 2.5 times.
The discharging granularity is adjustable: the new gasket discharging port design has a wide range of discharging adjustment and is easy to adjust. Daily operation is simpler, safer and more reliable, and easy to maintain.
Large crushing ratio: The crushing cavity is deep and there is no dead space, which effectively increases the material holding capacity in the cavity, reduces the volume, increases the output, and discharges more uniformly.
More stable operation: The unique flywheel design can reduce vibration and noise, while the equipment runs more smoothly and enhances the continuity of the equipment.
Energy saving and environmental protection: Stand-alone energy saving is 45%, and the equipment is less dusty.