The Complete Set of Quartz Sand Production Line Equipment
author:dahua2 time:2021-11-26
The rough quartz stone can be made into quartz sand after crushing, washing and other processes. The processed quartz sand has excellent quality and beautiful grain shape. Quartz sand has a stable structure and can be used as a material for water purification and filtration. The market price of high-quality quartz sand is also more expensive.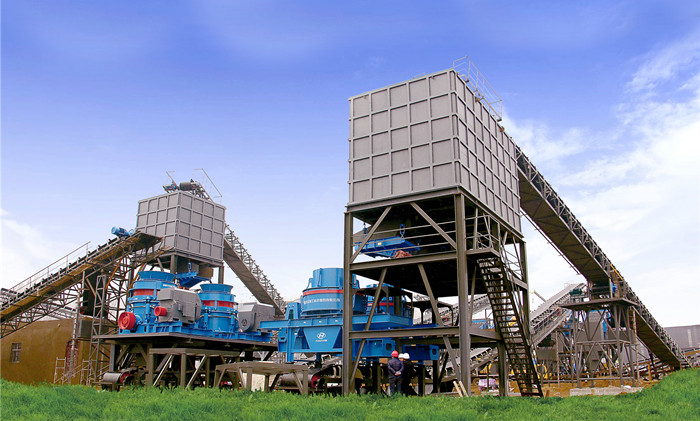 The quartz sand production line is mainly composed of crushing equipment, feeding equipment, sand making equipment and cleaning equipment. The crushing equipment generally uses jaw crusher for coarse crushing, cone crusher or impact crusher for secondary crushing. Generally, the feeding equipment is vibrating feeder, and the sand making equipment generally includes silica sand making machine. In order to improve the cleanliness of the finished aggregate, it needs to be equipped with sand washing machine, vibrating screen and other cleaning and grading equipment. In this way, a complete high-quality quartz sand production line is formed. The equipment configuration of the whole quartz sand production line designed by Huazn is reasonable, and the specific quantity and model should be equipped according to the actual production capacity of users.
If you want to invest less to get higher benefits, you must know about HUAZN. HUAZN is highly professional and large-scale. It enjoys a certain popularity in the mining equipment industry with high quality, affordable price and perfect after-sales service. If you want to know more process flow chart and equipment operation details of machine-made sand production line, please leave a message and consult HUAZN customer service for free. HUAZN can design a reasonable scheme of machine-made sand production line for you. It also supports on-site investigation and free technical consultation. Only by understanding the performance of the equipment can you make better investment.