The Process Flow of Limestone Crushing Production Line
author:dahua2 time:2021-11-10
Limestone can be processed into a variety of specifications of stone, also can make sand, grinding. If you want to process limestone into small stones, the limestone production line process mainly includes: coarse crushing, medium crushing, screening.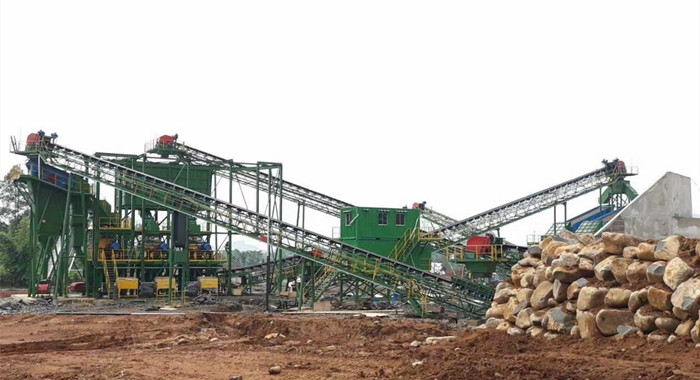 Coarse crushing: The jaw crusher is generally selected for the coarse crushing process. The jaw crusher has a large crushing force and feeding range. It can crush large pieces of limestone into small pieces, and it will be selected for coarse crushing of many materials.
Medium and fine crushing: Then the coarsely crushed limestone is processed for medium and fine crushing. The equipment we can choose is the impact crusher. Some stones use cone crusher for the secondary crushing, but the hardness of limestone is not high. Considering the investment cost, we choose the impact crusher. The crusher is more cost-effective.
Grading: Limestone is counter-processed into finished products of various specifications according to user needs. The grain size is better, and it can be graded by vibrating screen.
The particle size of limestone is already very small after coarse crushing and medium-fine crushing. If sand making or grinding is required, it needs to be further processed with a sand making machine or grinding equipment.