What Are the Common Capacity of Aggregate Production Lines used in the Market?
author:dahua2 time:2021-11-10
The capacity of the aggregate crushing production line commonly used in the general market is 150t/h, 200t/h, 300t/h, 500t/h, etc. Commonly used crushing equipment generally includes jaw crushing (head crushing) Simmons cone crusher, compound cone crusher, single-cylinder hydraulic cone crusher, multi-cylinder hydraulic cone crusher ((for the second or third crushing), circular vibrating screen, belt conveyor machine and other equipment.
If you have an idea for an aggregate production line, you can make a preliminary inspection of the equipment, raw materials, and finished product types and prices in the early stage. Take a150t/h granite crushing plant as an example. If you want a 150 t/h aggregate crushing production line equipment configuration, these four points must be determined, otherwise the technicians will not be able to choose equipment.
①Raw materials (hard rock & soft rock)
②Input particle size (feeding size)
③Output (how many tons per hour)
④Finish particle size (several kinds of finished products, size).
After knowing these four points, you can ask the technicians to select the equipment, so that the equipment is reasonable and the finished product can meet your requirements.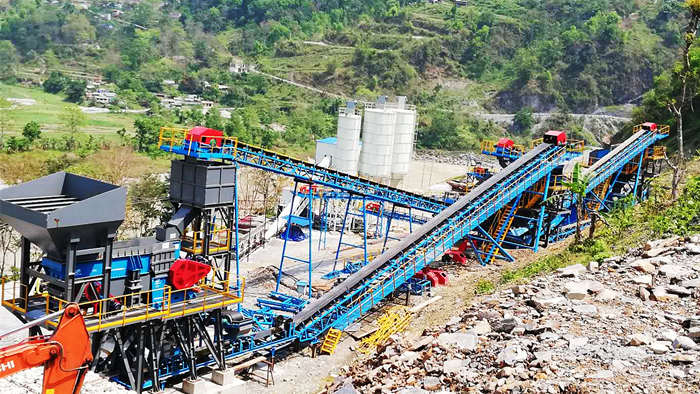 Our company specializes in integrated services such as equipment and installation and construction of sand aggregate production line projects. We can design a reasonable and profitable aggregate production line for you. Professional engineers will pay regular visits to solve your worries. If you want to set up the aggregate production line , you are welcome to inquire and our customer service staff is online 7*24 hours.