The Process Flow of Rock Crushing Plant
author:dahua2 time:2021-10-18
Rock is mined and processed into sand and aggregate products, which are used in various fields such as construction and building materials. The rock crushing plant includes crushing, screening and transportation system. The rock crusher can be divided into coarse crushing, medium crushing and fine crushing.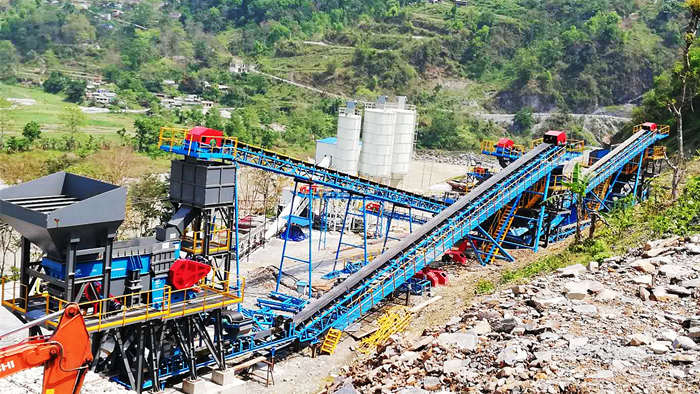 The loader sends a large amount of rock to the vibrating feeder for feeding, and then the material enters the jaw crusher for coarse crushing, the coarsely crushed material enters the roller crusher for fine crushing, and the finished stone material reaches the customer's needs and is transported by the belt conveyor. The unqualified materials are sent to the double-roll crusher by the vibrating screen until the particle size required by the customer is reached, and then a belt conveyor sends the qualified finished products to the finished product pile.
The specific configuration of the rock crusher is mainly based on the actual needs of users. The rock crusher plays an irreplaceable role in the production line. With continuous improvement and innovation into the actual needs of modern people, the commonly used configuration types include vibrating feeder, jaw crusher, roller crusher, and four-roller crusher , Vibrating screen, belt conveyor and other equipment to meet the various needs of users.