The Production Advantages of Huazn Steel Slag Rod Mill
author:dahua2 time:2021-12-01
In the steel slag processing production line, the steel slag rod mill is responsible for the grinding and particle size control of the material. It is divided into two types: dry and wet. Steel rods with a diameter of 50-100mm are commonly used as grinding media. The loading of the steel rods is about 35%-45% of the effective volume of the rod mill. When observed with the naked eye, the horizontal plane of the steel rod is about 100-200m below the center line of the cylinder.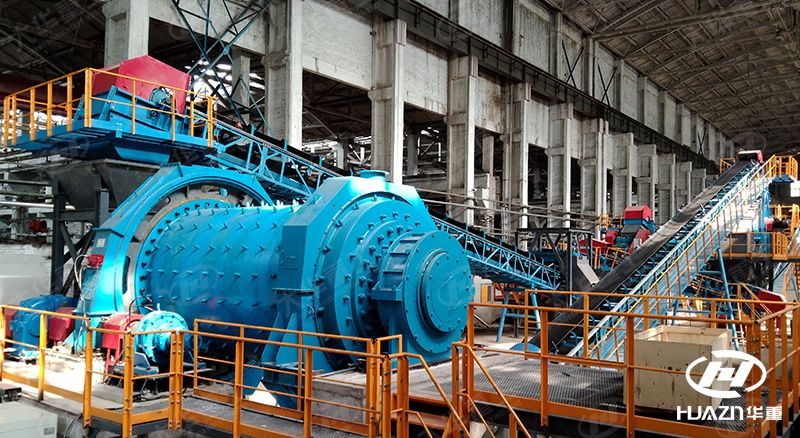 The production advantages of Huazn steel slag rod mill are as follows:
1. Energy saving
In the grinding process, the grinding medium is in line contact with the ore, so it has a certain selective grinding effect. It saves more than 41% of energy compared with the previous old equipment and can reduce costs.
2. High output
The output particle size of the steel slag rod mill is more uniform, the over-crushed ore particles are less, and the output is higher. It can feed in 60-100mm materials, frequency conversion control, large feed volume, no material blocking, special discharge structure and environmental protection measures to ensure uniform discharge, large discharge volume, and low pollution.
3. Convenient
The built-in fineness control device can change the discharging particle size through simple adjustments. A screening device can also be installed during discharging to ensure that neither over-grinding nor unqualified products are mixed into the finished product. High degree of automation, special jet lubrication device lubricates large and small gears.
4. Durable
The barrel adopts special welding technology, ultrasonic flaw detection, and annealing treatment. The large and small gears are all made of alloy steel to achieve the effect of wear resistance and impact resistance. It can be seen that the core components such as the barrel, end cover, and large gear use special technology, and the service life is longer and more durable.