Types and Capacity of VSI Machine
author:dahua2 time:2022-07-07
The vertical shaft impact crusher is a new type of sand making machine launched by Dahua Heavy Industry. The main features are high output and good effect. It can process materials below 50mm into aggregate below 5mm. market welcome. The vertical shaft crusher is divided into two types: sand making and sand shaping.
In the vertical shaft sand making crusher, the material enters from the center of the impeller, is accelerated in the impeller and is thrown out, and hits the peripheral guard plate of the crushing chamber. After many times of impact and friction, the material is broken into fine particles.
Vertical Shaft Shaping Crusher, when the material enters, it is shunted by the material distribution plate, part of it enters the impeller and is accelerated and thrown out, and part of it falls from the surrounding of the impeller in a waterfall flow, and hits the material accelerated by the impeller. This kind of stone-on-stone crushing method , more suitable for plastic use.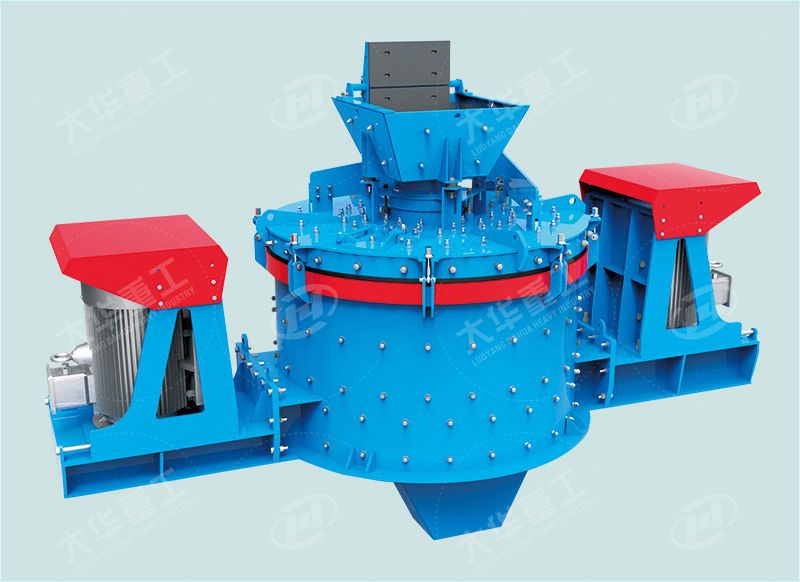 The production capacity of the vertical shaft impact crusher depends on the hardness of the crushed material and whether the purpose of crushing is sand making or shaping.
For materials with a soft texture, the feed particle size of the vertical shaft crusher is required to be below 35-50mm, and for materials with a hard texture, the feed size should be limited to below 30-45mm.
The shaping production capacity of the vertical shaft impact crusher is higher than that of sand making. It can process 80-650 tons of materials per hour during shaping, and can only process 40-365 tons of materials per hour during sand making.