Vertical Complex Crusher Introduction
author:dahua time:2020-06-11
The vertical complex crusher is widely used in the fine crushing of raw materials and clinker in cement plants, and also in the fine crushing of medium hard materials such as dolomite, coke stone, lead-zinc ore, serpentine, furnace slag, coal gangue and phosphate ore. Especially suitable for hard limestone, dolomite, granite, basalt and other artificial sand or highway pavement stone processing broken.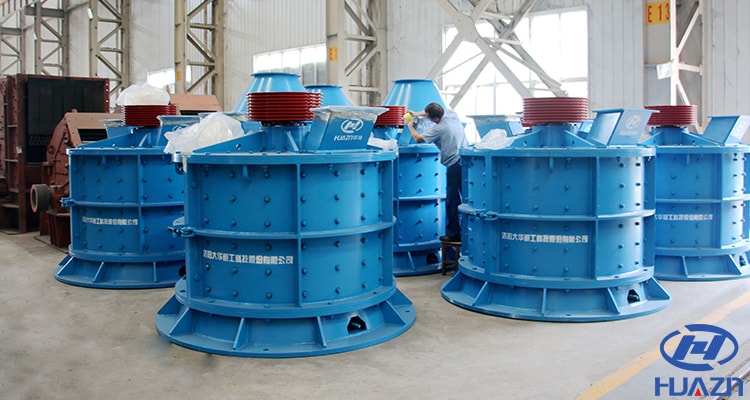 Characteristics of vertical complex crusher
1. Large crushing ratio
The vertical complex crusher has a large crushing ratio and is ideal for the processing of materials with high water content.
2. Automatically adjust discharging size
The output particle size can be adjusted arbitrarily, no screen bar is set, the material with large amount of silt will not block, the unbreakable material can enter the body and can be discharged automatically, and will not cause damage to the equipment.
3. Low failure rate and maintenance cost
The crusher has high crushing efficiency, unique structure, stable operation, low noise, easy maintenance. Vulnerable parts can be easily replaced by opening the working compartment.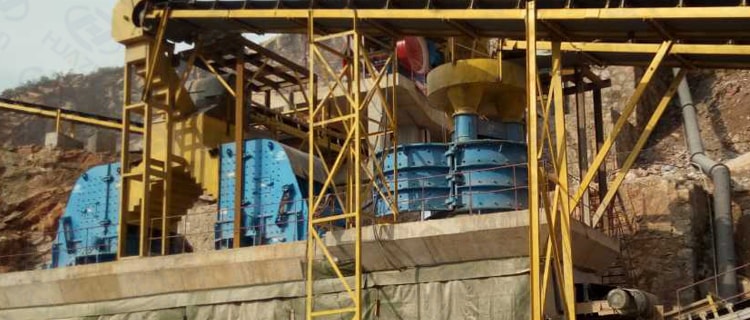 Why choose Luoyang Dahua vertical complex crusher?
1. Long life of wearing parts: choose high wear resistant alloy materials with good wear resistance and long life.
2. Large crushing ratio without blocking: no grate bar design at the bottom, it can crush the material with high moisture content and high gold content.
3. Cubed grain shape: good finished grain shape is suitable for artificial sand and stone shaping.
4. Long service life and environmental protection: Ingenious air circulation in the vortex chamber is adopted to eliminate dust pollution to the environment.
Luoyang Dahua has more than 30 years experience in manufacturing crusher machine, and can provide solution for complete stone crushing production line, the products are sold to Russia, France, Japan, Indonesia, and other 20 countries, please contact us to get latest information and quotation. Email: lydhchina@huazn.com, Skype: Crusher Dahua