Vibrating Feeder Maintenance
author:dahua time:2019-12-09
Vibrating feeder is one of the indispensable auxiliary equipment in the sand and stone production line, which can continuously and evenly feed the block material to the crushing machine and pre-screen the material. The efficient production of a complete set of sand and stone production line is inseparable from the smooth and stable operation of each equipment. Therefore, to ensure the stable operation of vibrating feeder, its maintenance is essential in the production. We need to do the following points: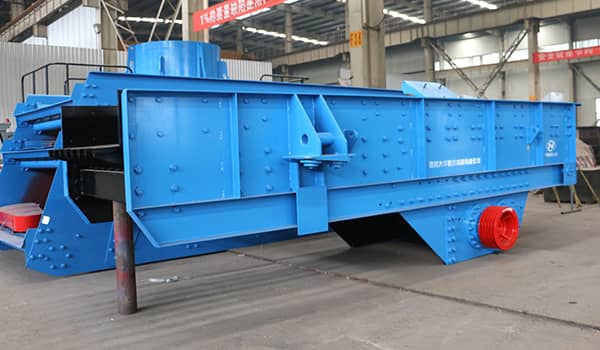 1. Should often check the amplitude of vibrating feeder, the current of motor and the surface temperature in the operation process. The amplitude before and after must be uniform, no swing left and right. The current of motor is stable, if the abnormal situation found, should immediately stop processing.
2. The lubrication of vibrator motor bearing is the key to the normal work of the whole machine. In the use process, should be regularly injected to the bearing with secondary molybdenum grease every two months. At high temperature season, add every month. Remove and repair the motor every half a year, and replace the internal bearing.
3. Regularly check the clearance between electromagnet and armature, especially after retightening the compression bolt of blade spring, must clean the irony and debris.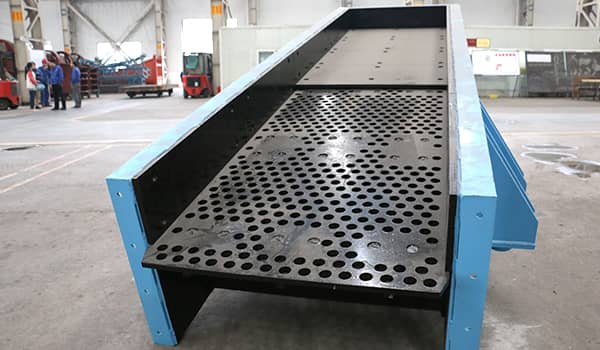 Vibration feeder advantages
1. Simple structure, stable vibration.
2. Special screen design, adjustable clearance, effectively prevents material clogging.
3. Low working noise is conducive to improve the working environment.
4. Variable frequency speed-regulating motor can be installed. By adjusting the frequency, the feeding amount can be changed, so it is unnecessary to start the motor frequently.
5. While feeding, fine materials can be screened to improve crushing efficiency.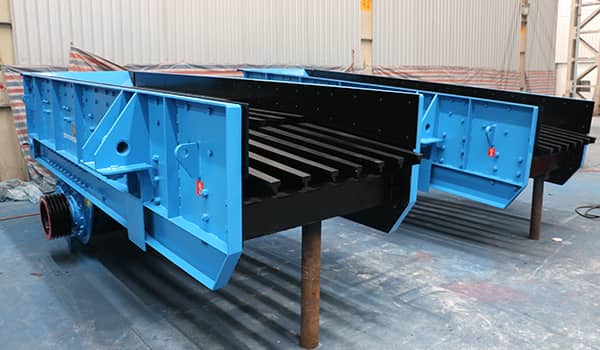 Luoyang Dahua is an industrial intelligent equipment manufacturing enterprise integrating r&d, production, installation and commissioning services. The company has hundreds of specifications of products, mainly has jaw crusher, impact crusher, cone crusher, vibrating feeder, mill machine, sand washer and so on. It is widely used in metallurgy, mining, building materials, refractory materials, chemical, water conservancy and power station industries. Luoyang Dahua can provide enterprises with complete set of sand and stone production line solutions, welcome the customer to contact us: lydhchina@huazn.com.