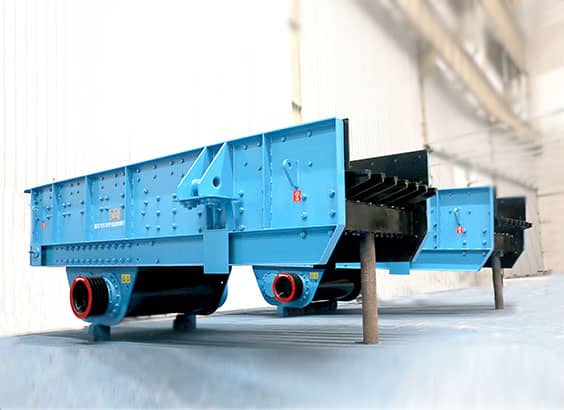 ZSW Series Vibrating Feeder
Max. Feed Size: 500/580/750/600x900x1200/700x1050x1400/800x1200x1600 (mm)
Processing Capacity: 150-1250(t/h)
Application Fields: mining, construction, metallurgy, cement, chemical industry.
Applied Material: ore with compressive strength less than 280 Mpa, rock, slag.
Description
ZSW Series Vibrating Feeder is designed based on the principle of exciting force generated by two eccentric shafts. It is mainly used for continuous and even feeding before primary crushing. Besides feeding, at the same time, it works as pre-screening. The pre-setting gap between grizzly bars avoid unnecessary power consumption of the following crushers, which improves the crushing efficiency. ZSW Series Vibrating Feeder is widely used in feeding process of metallurgy, mining industry, construction, chemical industry and construction aggregate .
Features
1. The gap between grizzly bars can be adjusted ,so it has wide application and makes good pres-creening performance.
2. The feeding for the primary crushing can be controlled by adjusting power speed.
3. Stable vibration and low noise makes it safe and reliable when start and stop the machine.
4. It is optional to add the extra high for side plate and extra liner .It is optional to change whole plate and steel plate with drilled-holes instead of grizzly bars in the pre-screening part , so it can be used in different working conditions.
Parameter
Model

Max. Feed Size

Rotating Speed

Capacity

Power

Dimension

(mm)

(r/min)

(t/h)

(kw)

(mm)

ZSW380×95

500

500-800

~150

11

3970×2259×1880

ZSW420×110

580

500-800

150~280

15

4392×2519×2003

ZSW490×110

580

500-800

150~350

18.5

5093×2545×2014

ZSW600×130

750

500-800

220~560

30

6124×2863×2051

ZSW600×150

900

500-800

260~620

37

6271×2369×2698

ZSW600×180

1050

600-850

400 ~ 1000

45

6268×2653×3097

ZSW600×210

1200

600-850

550 ~ 1250

45

6417×2880×3159
Structure

Machine Photo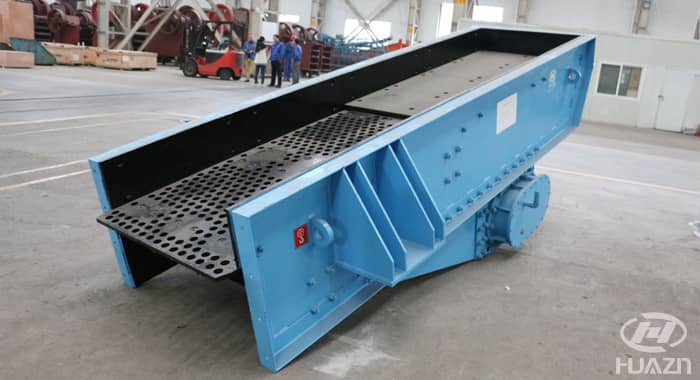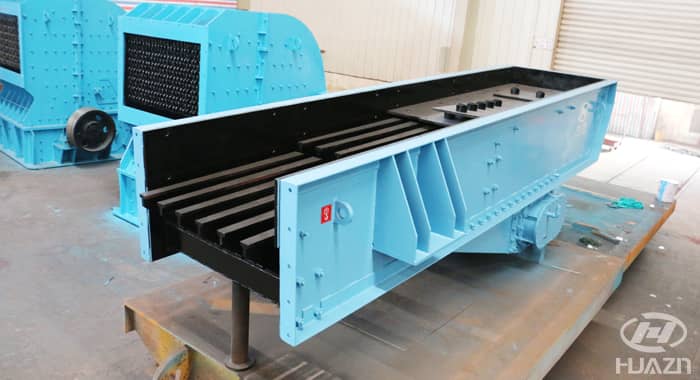 Customer Cases


Get Solution & Price Right Now!
leave your message here, we'll send you an Email immediately.