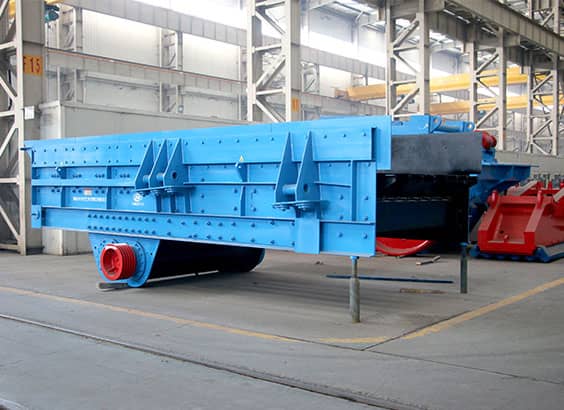 DHZ Series Vibrating Feeder
Prescreening part length:1500-2700 (mm)
Processing Capacity: 200-800 (t/h)
Weight: 3960-15950 (kg)
Description
DHZ Series Vibrating Feeders are high-efficiency products developed by intrducing foreign advanced technology. It is used to continously and evenly feed block and granular materials to primary crusher, meanwhile having the function of pre-screening the materials.
Parameter
Model
Deck Dimension
(mm)
Pre-screening
Length(mm)
Feed Size
(mm)
Power
(kw)
Capacity
(t/h)
Inclined
Angle
Frequency
Amplitude
(mm)
DHS-3
900×3000
1500
400×600×800
11
200
5o
500-900
9.5
DHS-4
1200×3600
1800
500×750×1000
15
300
DHS-5
1500×4200
2100
600×900×1200
22
400
DHS-6
1800×4800
2400
700×1050×1400
30
600
DHS-7
2100×5400
2700
800×1200×1600
37
800
DHS-8
2100×6000
3000
1000×1200×1600
45
1000
Remark: The throughput capacity listed in the table are for reference only. All the throughput capacity will be decided by the Inclined angle of feeder, gap between grizzly bars, vibrating frequency, material and the conditions of work site.
Machine Photo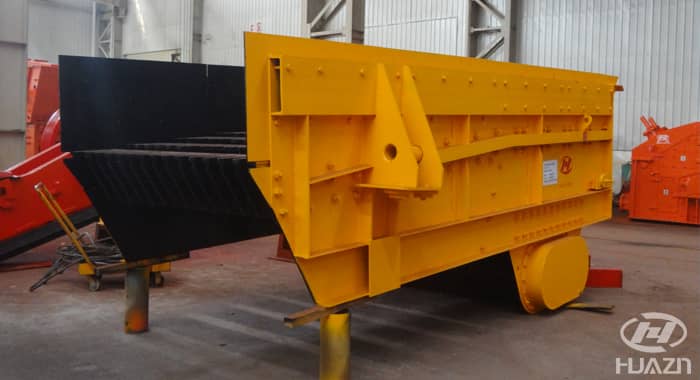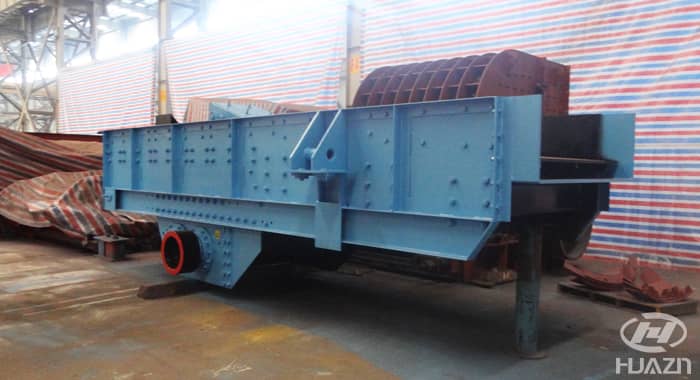 Customer Cases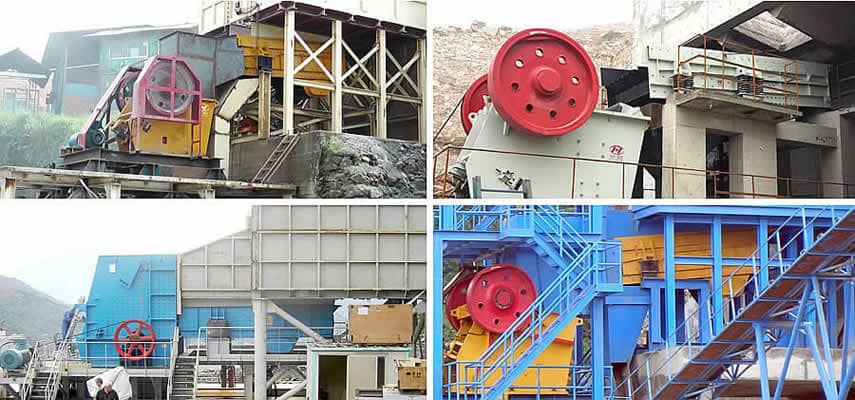 Request For Quotation
If you have any suggestions and opinions about our products, please leave a message and we will immediately answer your questions. Thanks for the support.

Tel.: +86-379-62669977/78/58/68
E-mail: lydhchina@huazn.com
Add.: No.280, Guanlin Road, Luoyang, Henan, China