What Equipment is Better for Cobblestone Making Sand?
author:dahua2 time:2022-08-10
According to market feedback, in the field of cobblestone making sand, the most popular sand making machines with better feedback are mainly impact crusher sand making machines. In the type of impact crusher, VSI sand making machine is more recommended. So what are the advantages of VSI sand making machine?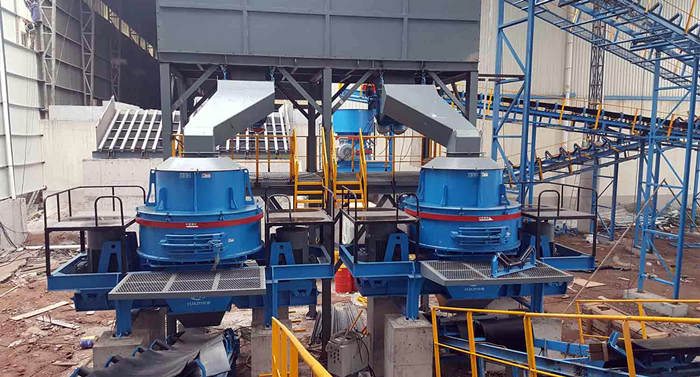 1. Sand making and shaping are carried out at the same time
The VSI sand making machine has both sand making and shaping functions, and the finished sand produced is more uniform in particle size and less in flakes.
2. Large output and can be customized
The sand crushing capacity of a single VSI sand making machine can reach 40-650 tons/hour. In addition, for customers with special production needs, Huazn sand making machine manufacturers can also customize models for them.
3. Good environmental performance
VSI sand making machine has low noise, less dust pollution and good environmental protection effect during operation.
4. Economical and affordable
Compared with the same type of impact crusher sand making machine, this VSI sand making machine is still relatively cheap in price and has low operating costs, which is widely welcomed by customers.