What Equipment is Used for Processing Quartz Sand?
author:dahua2 time:2022-08-11
Quartz stone is a new type of composite stone with silicon dioxide as the main component, which is hard, wear-resistant and highly stable. Quartz sand is obtained by crushing and making sand, which is a very important industrial raw material. Here we mainly talk about what equipment is needed to process quartz stone into quartz sand?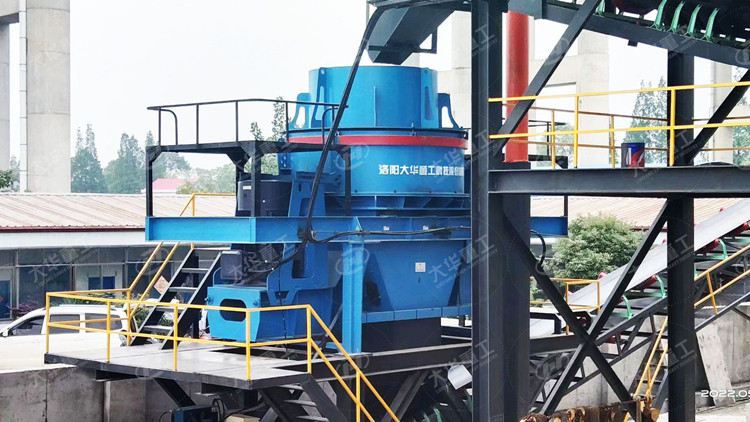 1. Jaw Crusher
Jaw crusher is used in the first process of the quartz sand production line. It can process the quartz stone to medium particle size at one time, optimize the deep cavity crushing, and digitally analyze the operation of each component, greatly improving the crushing efficiency and higher stability.
2. Cone crusher
Cone crusher is a high-performance crusher designed by absorbing modern technology and combining the performance of Chinese metal materials. It adopts the principle of lamination crushing, has strong processing capacity, and has the same advantages as jaw crusher: large crushing force, in addition to In addition, it also has automation, intelligence and good environmental protection performance, which is mainly used for the second-stage crushing link of the quartz sand production line.
3. Sand making machine
Sand making machine is mainly used for fine crushing and making quartz sand. It adopts a better angle design of the crushing cavity, and the design is more special. It can realize multiple uses of one machine, and its processing capacity and throughput have been improved, and the parts are not easy to Wear and tear, greatly reducing the operating cost of the equipment. The hydraulic cover opening device system adopted is simple and convenient to repair and maintain, the gradation is reasonable, the fineness modulus can be adjusted, and the finished product has a good particle shape, which is safe and environmentally friendly.
In addition, in order to improve the refining degree of quartz sand, sand washing machines are generally used for cleaning. In addition, in order to achieve environmental protection operations, we have optimized the structure of the machine, and equipped each quartz sand production line equipment with dust removal, dewatering Noise device to ensure less dust and less noise operation, please do not worry about noise and environmental protection issues.