What Kind of Crusher Machine is applied for the Stone crushing used in Concrete Mixing Station?
author:dahua time:2019-10-21
The concrete we often say refers to cement as the main material, and water, sand, gravel mixed with chemical admixture and mineral admixture if necessary. In concrete, sand and stone are called aggregate. Concrete mixing station uses the processed cobble as raw material, so what kind of crusher machine is used for cobble crushing? We firstly understand the model of gravel specification used in concrete mixing station, and then explain the required crusher equipment.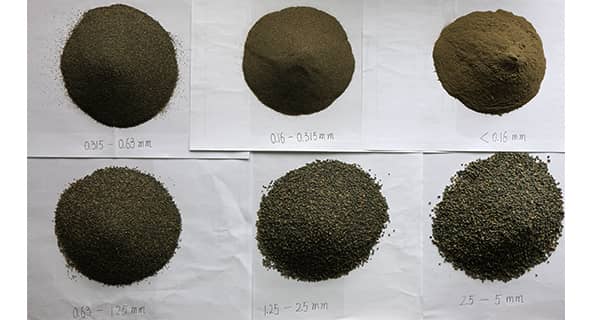 The model of the sand used in concrete mixing station: there are two kinds of sand, one is medium sand, the other one is fine sand. Medium sand between 2.3cm and 3.0cm; Fine sand: 2.3cm~2.6cm.
The model of the stones used in the concrete mixing station:
Grade 1 mixing formula, stone size: 1.0cm~2.0cm, Grade 2 mixing formula, stone size: 1.0cm~2.0cm, and 2.0cm~4.0cm, 50% respectively;
Grade 3 mixing formula, stone size: 30% of stones with particle size of 1.0cm~2.0cm and 2.0cm~4.0cm respectively, and the remaining 40% use stones with particle size of 4.0cm~8.0cm.
The cobble resource is rich in China, and its granule shape is good, the broken cobble granule shape is even, the hardness is high, especially suitable for concrete mixing. Cobble crushing first through the jaw crusher for primary crushing, for medium and fine crushing, we recommend cone crusher.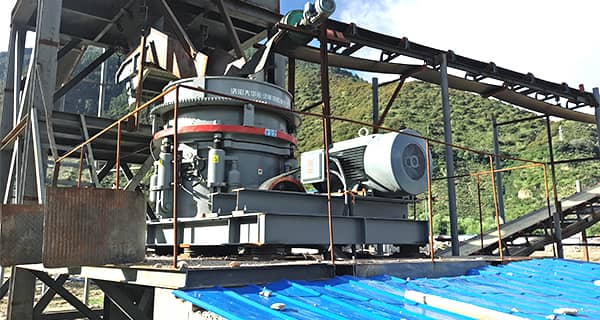 Why is the cone crusher recommended?
Cobble hardness is higher, more suitable for making concrete stones. The hardness of stones also has higher requirements on the equipment. Cone crusher adopts the principle of laminating crushing, suitable for crushing stones with high hardness and large compressive strength. In addition, the components of the cone crusher have high quality wear-resistant protection device and lubrication system, which greatly improves the service life of the equipment. Moreover, according to the stone specifications used in concrete mixing station, cone crusher can produce different specifications of stones. Cone crusher has different crushing cavity, single cylinder cone crusher, multi cylinder cone crusher, can realize primary, medium, and fine crushing. In terms of grain shape control, cone crusher's unique lamination crushing mode produces interparticle crushing effect, which greatly increases the proportion of cube in the finished product, reduces the content of needle sheet, and makes the grain shape more uniform.
Luoyang Dahua specialized in the production of crusher machine for 60 years, for the design of the production line solution, we will go to the customer field to carry out site investigation, combined with the actual situation of the customer, give a more suitable solution, provide suitable crusher equipment. If you want to know more about the company crusher machine, please visit: www.lydhcrusher.com or send email to lydhchina@huazn.com.