What are Advantages of Pebble Cone Crusher?
author:dahua2 time:2023-05-09
A pebble crusher is a type of crushing machine that is used to process large rocks or pebbles into smaller pieces. It is suitable for medium and high hardness sandstone materials, such as cobblestone, granite, bluestone, iron ore, quartz stone, calcite, dolomite, etc. A variety of stones are processed in medium and fine crushing, with high output, less failure, excellent grain shape and other advantages, which are favored by users.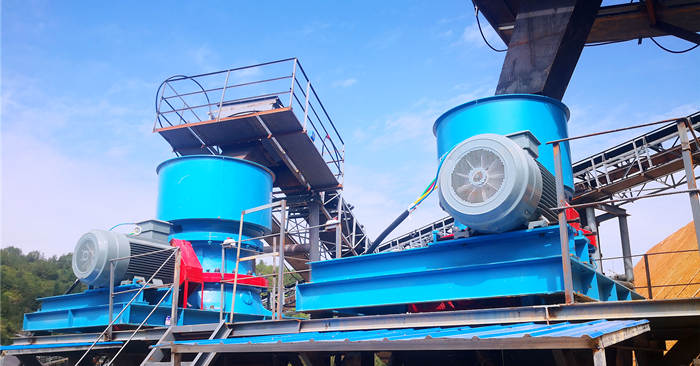 If you are looking for a pebble cone crusher, you can focus on its features and advantages in your purchase:
1. The finished product has a good grain shape. Laminated crushing cavity design, crushed finished products are mostly cubic, with good particle shape, reducing needle-like materials and powdery particles, high application value, reducing system energy consumption, and saving production costs.
2. High degree of automation. The hydraulic operation device and system are easy to start and run the equipment, with a high degree of automation, which can keep the equipment running safely and better. When the foreign matter enters the crushing chamber, the hydraulic device can make the moving cone move down, and it will automatically recover after the foreign matter is discharged to continue to operation.
3. Long service life. The labyrinth sealing device and hydraulic lubrication method are adopted, which can effectively isolate the entry of dust and impurities, keep the lubrication chamber clean, prolong the service life of the bearing, and the transmission device runs smoothly and reliably.
4. Easy to use and maintain. The combination of components is reasonable, and can be removed and installed from the upper part and the side, which is convenient for inspection and maintenance. The key components are made of materials with strong wear resistance, and have strong pressure and wear resistance.
Overall,
pebble cone crushers
are must-have crushing equipment for any business that processes large volumes of hard and abrasive materials. We are a professional cone crusher manufacturer, and welcome to visit Dahua factory and case site.