What is the Process Flow of Wet Sand Making?
author:dahua2 time:2023-03-29
There are two kinds of common sand making process, namely wet sand making process and dry sand making process. These two production processes are commonly used in the sand industry. Wet sand making means that water is used in the process of material screening and crushing in the sand production line, and the coarse and fine aggregate is washed together with the stone washing machine and the sand washing machine. There will be no large amount of dust in the production process of wet sand making, and the finished product has low mud content, high cleanliness and good perception. It is a more ideal material for construction projects.
I. Wet sand making process
Raw materials fall from the silo to the vibrating feeder, and then send to the jaw crusher for coarse crushing. After broken, the cone crusher or impact crusher is used in the medium crushing process, and finally send to the sand making machine for shaping and sand making. After screening, the unqualified stones are returned to be broken again, and the qualified stone will be transported to the next process. In the wet sand making process, the sand washing machine is the final operation. After sufficient cleaning and dehydration, the finished sand will be transported to the material pile.
II. Wet sand making production line
Processed material: granite
Sand making equipment:
ZSW1860 vibrating feeder, JC140
jaw crusher
, PFQ1520 impact crusher, PFQ1315 impact crusher, PLS1200 vertical
sand making machine
, 4YKR2773 vibrating screen, 3YKR3280 vibrating screen, 3YKR2160 vibrating screen, a sand washing recovery machine.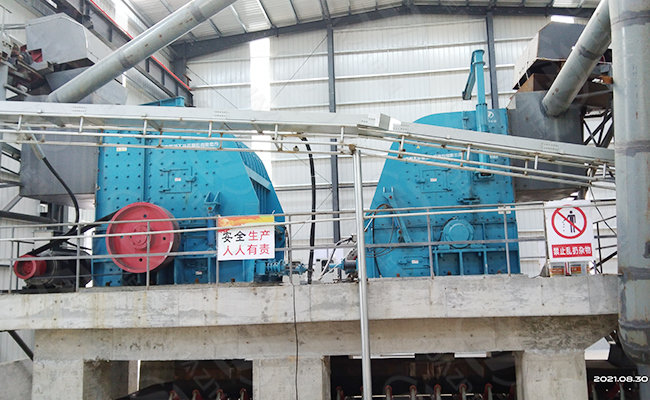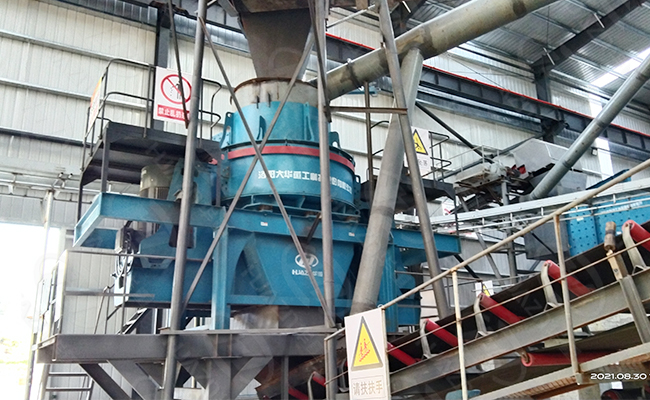 Process flow: The material is sent to JC jaw crusher through ZSW feeder for coarse crushing operation, and then into PFQ impact crusher for medium fine crushing operation; The aggregate produced by multiple crushing and screening in the early stage enters the PLS sand making machine for sand shaping operation; The sand after sand screening is sent to the spiral sand washing machine to wash the aggregate; The washed fine powder and soil go into the fine sand recovery machine for fine sand recovery; The waste water after sand washing is reused by the waste water recycling device.
Luoyang Dahua Heavy Industry
has rich experience in manufacturing various kinds of crusher machine. Our company not only guarantees the machine quality, but also provides perfect after-sales service. We have a professional R & D team, a strong after-sales team, from the equipment selection, site inspection, equipment manufacturing, installation, commissioning, delivery and other aspects, the professional engineer will take in charge of the whole process.