What's the Price of 100TPH Mobile Sand Making Machine?
author:dahua2 time:2022-08-30
The mobile sand making machine equipment mainly makes various rocks and sandstones into standard construction sand. The integrated structure can be directly driven to the work site and put into production quickly. It has strong mobility and is 30% more efficient than traditional equipment. The price of a 100tph mobile sand making machine is around US$60,000-150,000.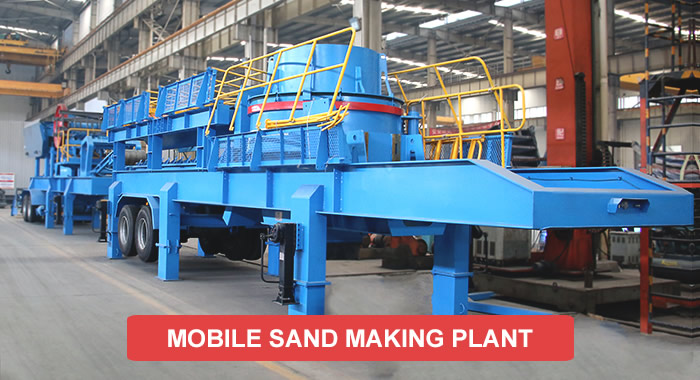 The mobile sand making machine is also called the integrated mobile sand making machine, which changes the traditional operation mode and integrates the whole set of units. Screening with different discharge specifications is suitable for nearly 200 kinds of materials such as river pebble, granite, limestone, construction waste, etc., with strong adaptability and more flexible configuration. There are two main types of mobile sand making machines: tire type and crawler type. At the same time, it has flexible structural design, various models, and various technical parameters. The tire type is cheaper than the crawler type.
For the specific price of a mobile sand making machine, you are welcome to click on the quotation consultation or call to obtain it, and enjoy the discount. A sales manager will provide a detailed quotation. Dahua Machinery has been a direct selling manufacturer of mining machines for 60 years. Every step has strict technology and quality control. Spot factory direct sales, so you don't have to wait for the purchase.