Which Crusher has Better Grain Shape, Impact Crusher or Cone Crusher?
author:dahua2 time:2022-11-10
Cone crusher and impact crusher are the secondary stage crushing equipment in the gravel production line. They are often compared. For many friends who are new to the crushing industry, they may not have a clear understanding of cone crusher and impact crusher. Therefore, the following articles are posted for your reference.
Impact crusher and cone crusher, which stone grain shape is good, and has high yield?
1. Grain shape of finished product
Relatively speaking, the grain shape of the
impact crusher
is good, and the finished product is less angular; There are more needles in the finished products of cone crusher, the grain shape is not good, but the powder is less.
Cone crusher with coarse, medium, fine, and other types of crushing chamber, the discharge particle size is finer than the impact crusher. In the actual production, cone crusher is used widely in mineral processing, and impact crusher is used in building materials and construction engineering.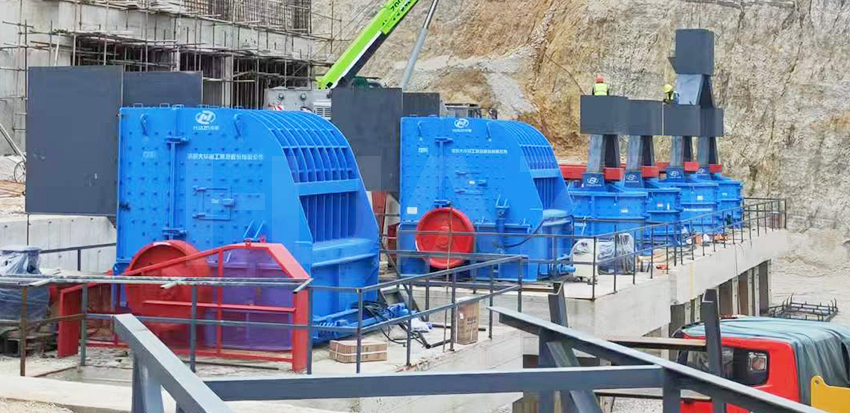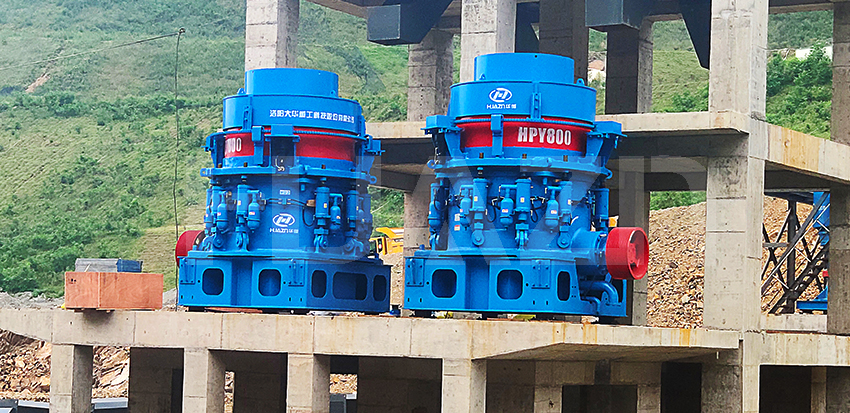 2. Output
Compared with impact crusher, cone crusher has the characteristics of low energy consumption, large output and stable production, so
cone crusher
is often used in large-scale production lines with high output.
How to choose jaw crusher before impact crusher and cone crusher?
In ore crushing plant, it is generally necessary to combine crushing, medium crushing and fine crushing equipment to complete the production of crushed stone, and
jaw crusher
is the primary crushing equipment among them. For different production lines with different output requirements, the specification of the jaw crusher is also different. For details, please refer to the following cases.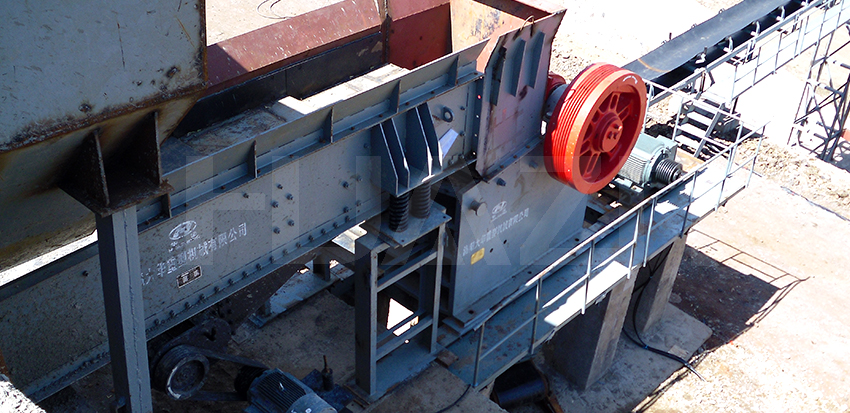 Case 1, 120 t/h Sand Stone Crushing Production Line
Finished product specifications: 0-5, 5-10, 10-20, 20-31.5mm
Equipment configuration: ZSW420*110 vibrating feeder, DHKS3624 jaw crusher, GPY100S cone breaking, PLS-1000II sand making machine, 3YK2460 vibrating screen, and conveyor.
Case 2. 250 t/h Limestone Crushing Production Line
Finished product specifications: 0-5mm,5-20mm, 20-40mm, 250t/h
Equipment configuration: ZSW 490 X 110 grizzly bar vibrating feeder, DHKS4230 jaw crusher, PFQ1315 impact crusher, PLS sand making machine, 3YKR2460 vibrating screen.
Different output, the required crusher machine mode is different. The above mainly takes the output of medium scale crushing production line as an example to list the equipment configuration, if you need a larger output, the specific configuration can click the
online
customer service button, to get your specific analysis and quotation.