Which Stone Crusher is better for Mechanism Sand Making?
author:dahua2 time:2022-11-01
Mechanism sand refers to the particles that no more than 4.75mm, which are made of various ores (limestone, pebble, and granite, etc.) by professional mechanical crushing and sand making production. Generally, it is divided into fine sand, medium sand and coarse sand. However, which stone crusher is better for breaking mechanism sand into fine sand?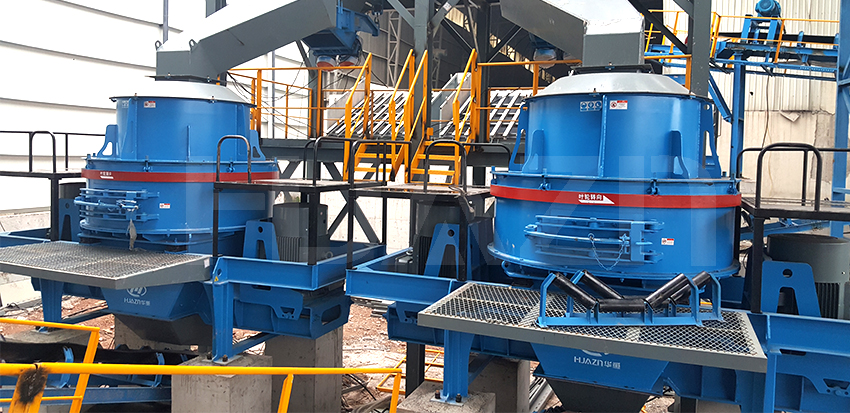 Here we recommend vertical shaft impact crushers - sand making machine.
The thickness of sand refers to the average thickness of sand particles of different particle sizes mixed together, and distinguish according to the fineness modulus and particle size. Fine sand is about 0.25-0.35mm, so the choice of vertical shaft impact crusher is more appropriate.
This
vertical shaft impact crusher
(sand making machine) is a new generation product with a number of independent research and development characteristics, and integrates a variety of crushing modes. It not only can break stones, but also can make sand, coupled with the new crushing chamber impact Angle design, wearing parts are not easy to wear and consumption, directly reduce the use cost of equipment. The equipment maintenance is simple, convenient, and becomes a new type of sand making machine in the mechanism sand production line.
Finished product effect:
A screening device is arranged at the inlet of the machine, so that the raw material will pass a screening before entering, and the impurities will be discharged. Therefore, the sand produced is clean and free of impurities, and the quality is stable. At the same time, the grain grading, mud content, stone powder content, firmness, crushing value, compressive strength, density requirements and other related standards are in line with the requirements.
* Four impeller design, improve the crushing efficiency of the equipment, large amount of throughput and high yield.
* The use of combined throwing head, only need to replace the worn part, can reduce the use cost.
* Access door device, impeller wear parts can achieve rapid replacement, reduce downtime.
* Large discharge port design, smooth material feeding, effectively prevent material blockage.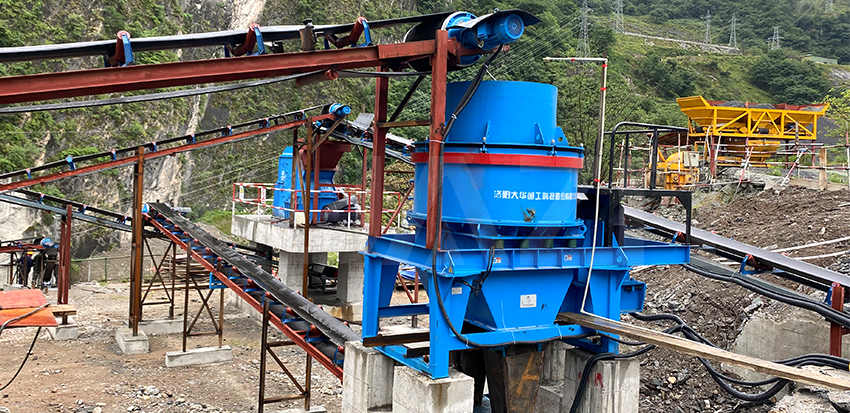 How much is a vertical shaft sand crusher?
For mechanism sand crusher, the price varies. It is recommended that you consult the specific manufacturer. Because in addition to the model is different, there will be differences in enterprises, material selection, workmanship requirements and so on. Luoyang Dahua Heavy Industry is the high-tech enterprise integrated product development, designing, production, sales and services into a whole. The company offers machine selection, free technical support, and site operator training.