Which Type of Gravel Stone Crusher should be used for 700TPH Production? How much is It?
author:dahua2 time:2022-10-31
Gravel crusher, also known as stone crusher, is a mechanical equipment used in the process of ore processing that can break the mined raw ore into small particles by extrusion and impact. The output per hour is 10-3000 tons, with various types and models. Among them, the 700t/h gravel stone crusher is of high efficiency and economical price. Which model should we choose? How much does it cost? Here are the introductions.
Which type of gravel stone crusher should be used for 700 tons per hour production?
At present, there are more than a dozen types of gravel stone crushers on the market, which are divided into three types according to the crushing mode, function and mechanical structure characteristics. They are generally divided into three types, coarse crushing, medium crushing and fine crushing. For the processing capacity of 700 tons per hour, jaw crusher, impact crusher and cone crusher are commonly used.
Jaw crusher
Jaw crusher
is mainly used as primary crusher in gravel production line. It uses extrusion crushing working principle, suitable for crushing the materials with compressive strength of 147-350 mpa. Because of its optimization of motion parameters, deep crushing cavity, no dead zone, improved throughput, and use of large bearing and forging spindle, bearing crushing force is larger, coupled with flywheel design, effectively reduce vibration, more stable. The hydraulic design makes it performance more reliable, low failure rate, and discharge port gasket adjustment.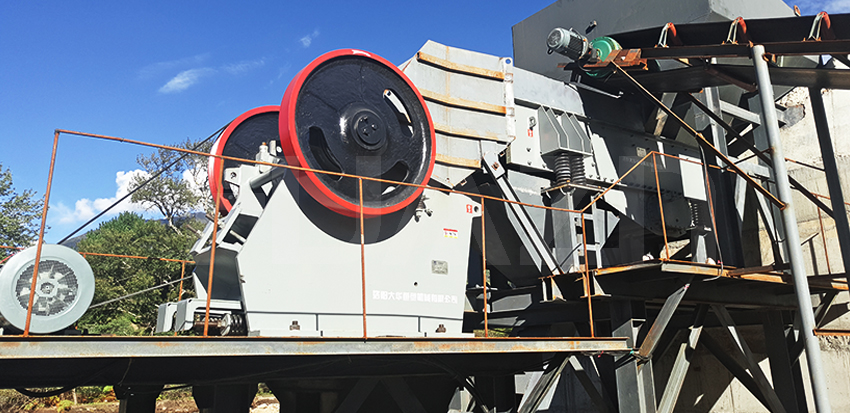 Impact crusher
Impact crusher
is generally used in the second stage of the fine crushing process, suitable for medium hardness, soft materials, such as limestone, coal gangue and so on. The materials are repeatedly impacted between hammer and impact plate. New structure design, "more crushing and less grinding" process, can meet different material specifications crushing. The machine rigidity is strong, the rotor has a large moment of inertia, the finished product is cube, grain shape, and comprehensive benefit is high.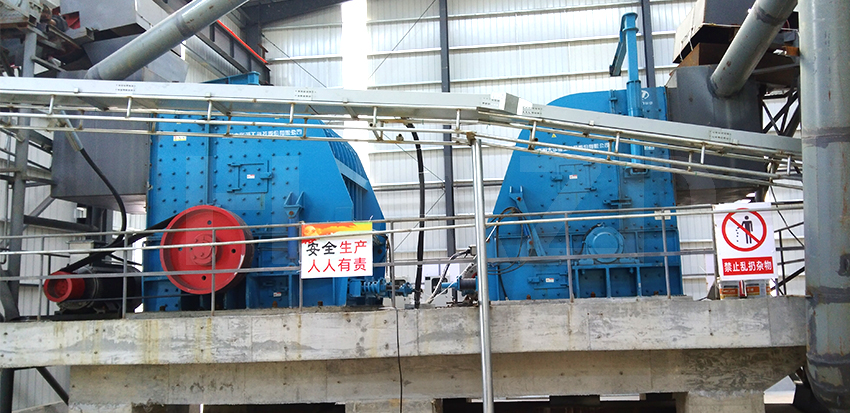 Cone crusher
As the secondary crushing equipment,
cone crusher
is more suitable for hard materials, such as basalt, granite, iron ore, and so on. By the adoption of laminating crushing cavity and fixed axis type structure design, hydraulic motor adjustment discharging mouth is easy to operate, and crushing strength is large. The cone crusher integrates mechanical, hydraulic, electrical, intelligent control and other technologies, and is equipped with remote touch screen operation interface to display real-time working status. All components can be disassembled and assembled from the upper and side, and the concave does not need packing, so the replacement is quick and convenient.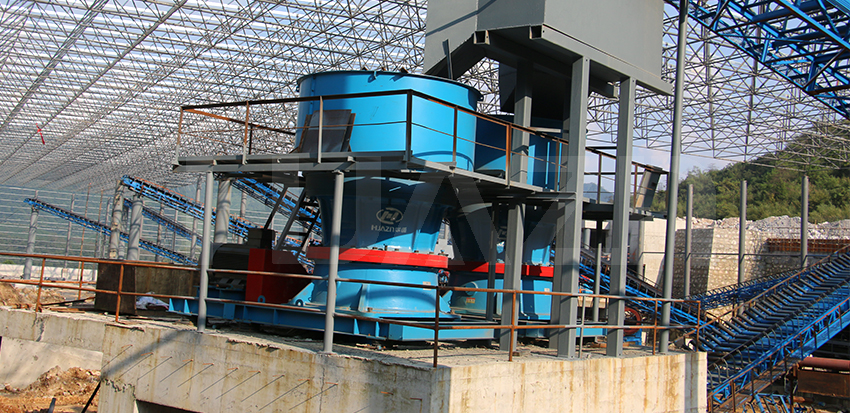 How much is a 700t/h gravel stone crusher?
According to different equipment types and models, the price of 700 t/h gravel stone crusher is slightly different. Even if it is the same model, each manufacturer's quotation is not the same, for the specific quotation, please consult the crusher manufacturer.
Luoyang Dahua focuses on the production of all kinds of mining machinery and equipment for more than 30 years, the products are sold to France, Japan, Indonesia, Russia and other 20 countries. We offer free technical support, 24 online service, and site training. If you are interested in any of the crusher machine, please contact us at any time.