Which Type of Crushing Equipment is Suitable for Granite Sand Making
author:dahua2 time:2021-12-21
Granite sand making equipment generally includes sand making equipment, crushing equipment, screening equipment, conveying equipment, etc.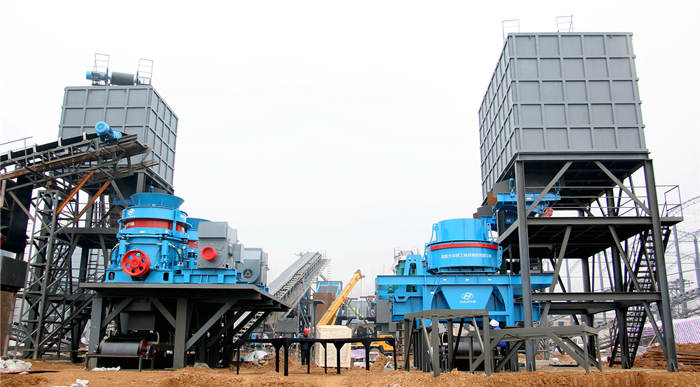 Jaw crusher, commonly known as jaw crusher, is used to coarsely crush granite. It has the characteristics of simple structure, large crushing ratio, large production capacity, good shape of the finished product, and low noise, less dust, and environmental protection.
Medium and fine crushing-cone crusher
Cone crusher is a kind of crushing equipment suitable for raw materials in metallurgy, construction, road construction and chemical industries. The medium and fine crushing of granite has the characteristics of large crushing ratio, high efficiency, energy saving and environmental protection, long service life of vulnerable parts, and uniform particle size of the finished product.
Sand making-granite sand making machine
Granite sand making machine is a mining machinery and equipment for processing granite. It is widely used in smelting, building materials, highways, railways, water conservancy and chemical industries. It has the features of high crushing efficiency, good shape of the finished product, easy maintenance, environmental protection and energy saving, etc.