What Crushing Equipment is Used in the Iron Ore Crushing Production Line?
author:dahua2 time:2021-12-20
Iron ore is a very important mineral raw material. Iron can be smelted after crushing, grinding, beneficiation, etc. It is an important raw material for iron and steel enterprises. For iron ore crushing, several processes such as primary crushing, secondary crushing, screening, fine crushing, grinding, and dry separation are generally used. So what crushing equipment is used in the iron ore crushing production line?
Coarse crushing: crushing and grinding are common problems encountered in iron ore beneficiation. The crushing treatment of iron ore must first go through primary crushing. Generally, jaw crushers are used. Large production units, especially large mines, use gyratory crusher. The advantage of the jaw crusher is strong crushing ability.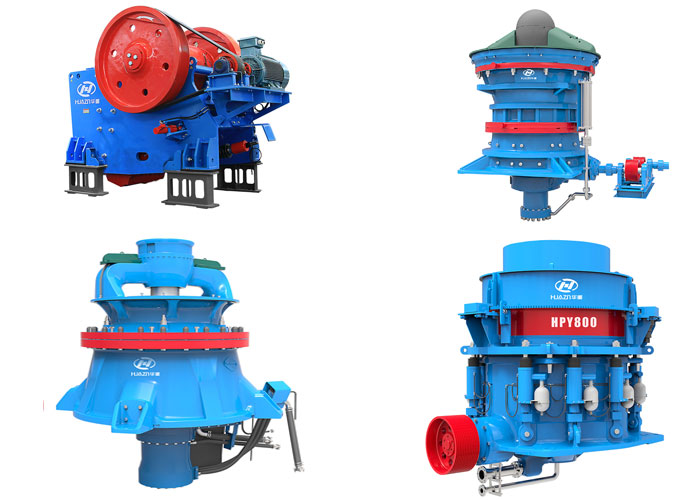 Medium and fine crushing: The hardness of iron ore is relatively large. Generally, cone crushers are used for secondary treatment. The technology of cone crushers is relatively mature. For example, there are many kinds of single-cylinder cone crushers, multi-cylinder cone crushers, and full hydraulic cone crushers. The output covers between 50-1000 tons per hour, suitable for any iron ore treatment process.