Equipment Types of Large Mobile Crushing Plants
author:dahua2 time:2022-01-05
The large mobile crusher is especially suitable for the operation of highways, construction waste, railways and other liquidity stone operation. It eliminates the cumbersome steel frame structure and foundation construction during crushing and saves a lot of time. It can be driven directly to the site without transportation. Tire type and crawler type mobile crusher, with two walking modes, the equipment is 17-18 meters long and 12-13 meters short.
Walking mode: tire type semi-mobile, semi-trailer head traction; crawler type can move by itself, wireless remote control operation;
Application environment: tire type is mostly used for construction waste, earthwork, etc.; crawler type mountain, climbing, mining and other harsh environments;
Electricity: tire-type electricity, diesel generators; crawler-type drives must be diesel generators.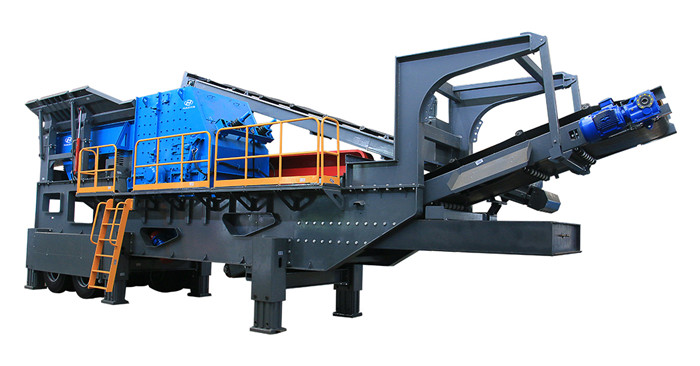 Large-scale mobile crushers can be configured according to the characteristics, scale and finished product requirements of the processed materials. The main machine includes jaw crusher, impact crusher, cone crusher, vibrating screen, sand making machine, heavy hammer crusher, fine crusher and other equipment, so there are coarse crushing mobile stations, medium and fine crushing mobile stations, sand making mobile stations, and screening mobile stations are available for selection, which are used in different fields.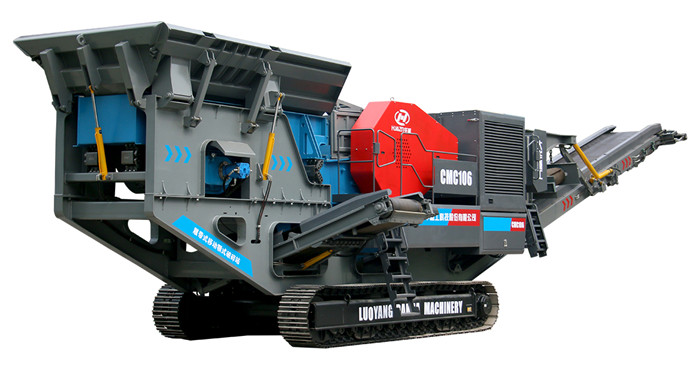 Large-scale mobile crushing stations are mechanical equipment that crushes large pieces of material in multiple stages and screens them according to certain discharge specifications. According to different crushing process requirements, they can be composed of "first crushing and then sieving" or "first sieving and then crushing" process, or combined into a two-stage crushing and screening system for coarse crushing and fine crushing, or a three-stage crushing and screening system for coarse crushing, medium crushing, and fine crushing. In addition, the chassis, frame, generator set, etc., are all integrated in a single structure, saving a lot of investment, and the output per hour is less than or equal to 650 tons.