Performance Characteristics of Impact Crusher
author:dahua2 time:2022-01-04
Huazn Impact Crusher is suitable for processing various coarse, medium and fine materials with compressive strength not exceeding 350MPa and side length not exceeding 700mm. It is widely used in various ores, such as granite, marble, limestone, feldspar, river pebble and other stone crushing operations.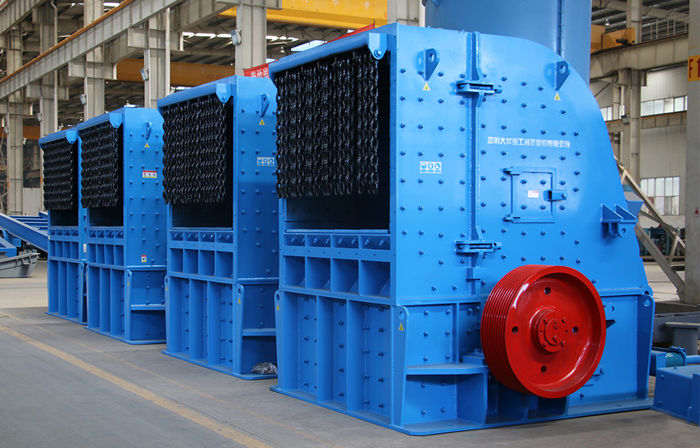 The performance characteristics of the impact crusher are as follows
High output: simple structure, small size, light weight, large production capacity, low production cost; large feed inlet, high crushing cavity, high hardness of adaptable materials.
Low energy consumption: the ore is broken along the joint surface, so the power consumption is low and the efficiency is high; no key connection, convenient maintenance, economical and reliable;
The simple process flow: the crushing ratio is large, up to 40, so the crushing process can be simplified, and the three-stage crushing can be turned into two-stage or one-stage crushing, reducing the equipment cost of the concentrator.
Adjustable discharge particle size: The gap between the impact plate and the blower can be easily adjusted to effectively control the discharge particle size, and the particle shape is good.
Good wear resistance: high chromium plate hammer, impact resistance, abrasion resistance, high impact force, low mechanical wear and high comprehensive benefit.