The Process Flow of Iron Ore Processing Plant
author:dahua2 time:2022-01-18
Iron ore is a mineral aggregate containing iron and is widely used in steel enterprises. The iron ore can only be selected by crushing, grinding, magnetic separation, drying and other processes. The iron ore crushing production line includes a lot of equipment, mainly including vibrating feeder, jaw crusher, ball mill, magnetic separator, and spiral classifier, dryer, etc.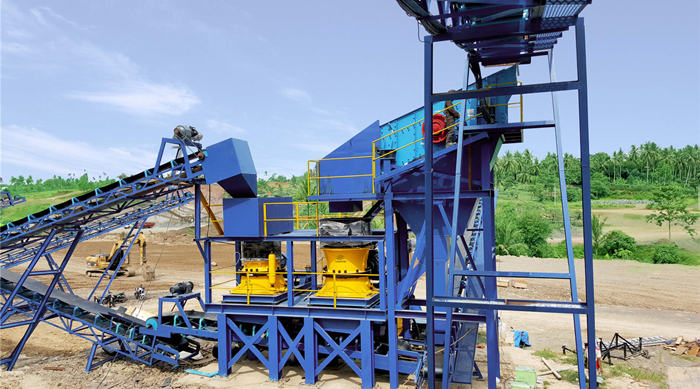 The large pieces of iron ore are evenly sent to the jaw crusher or mobile jaw crushing station (primary crushing) by the vibrating feeder through the silo for coarse crushing;
The coarsely crushed iron ore is screened by a vibrating screen, and then sent to a single-cylinder hydraulic cone crusher (secondary crushing) by a belt conveyor for secondary crushing;
The iron ore after medium crushing is sent to the multi-cylinder hydraulic cone crusher for fine crushing.
2. Grinding
The iron powder of 0-12 mm that has been screened by the vibrating screen is evenly sent to the ball mill for grinding, and is screened by the screw classifier, and the iron powder that does not meet the requirements is sent to ball mill to continue grinding;
3. Magnetic separation
The iron powder that meets the beneficiation requirements is sent to the magnetic separator for strong magnetic separation and magnetic separation to remove sundries;
4. Drying
The obtained iron powder is sent to a dryer for drying to obtain iron fine powder.