1200t/h Crushing and Screening Production Line at Shaanxi Province, China
&nbsp1200t/h&nbspGravel&nbspASD Jaw Crusher&nbspChina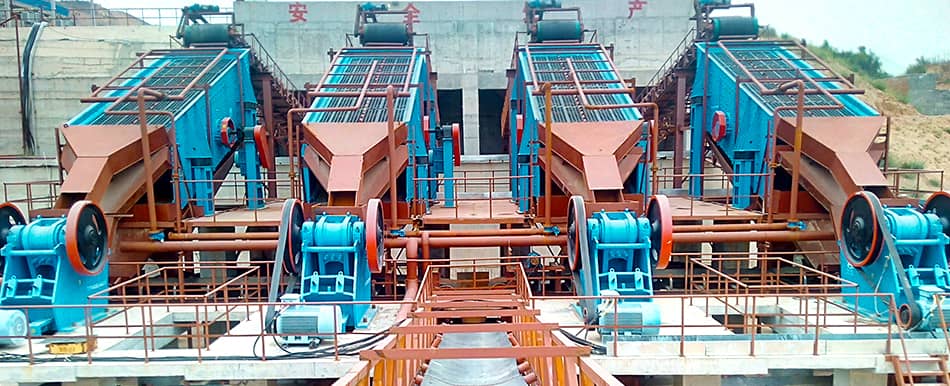 Project introduction: The 1200t/h crushing and screening production line at Shaanxi mainly produces sand and stone aggregates for construction. This system is designed by our company to implement technological process, major equipment manufacturing, basic construction design, system installation guidance, debugging training, delivery and operation.
Main Equipments: ASD3625 jaw crusher, HPY300 cone crusher, 3YKRH2473 vibrating screen, 2XL1118 spiral classifier, X3.6 sand washer, SH800 recycle machine for fine sand.
Processed material: Gravel stone
Final Products: 0-5mm,5-16mm,16-31mm, 31.5-63mm, 1200t/h
Process advantages: Implement targeted system design according to the customer's site situation and material characteristics.
1. The use of high-performance heavy screening equipment for raw materials pre-screening.
2. For this project, we designed the secondary screening and re-forced water elution.
3. The optimized design ensures the quality and cleanliness of the finished sand and stone.
Applied Equipment