150t/h Mobile Crushing Plant For Building Roads In Ethiopia
&nbsp150tph&nbspbasalt&nbspMobile Plant&nbspEthiopia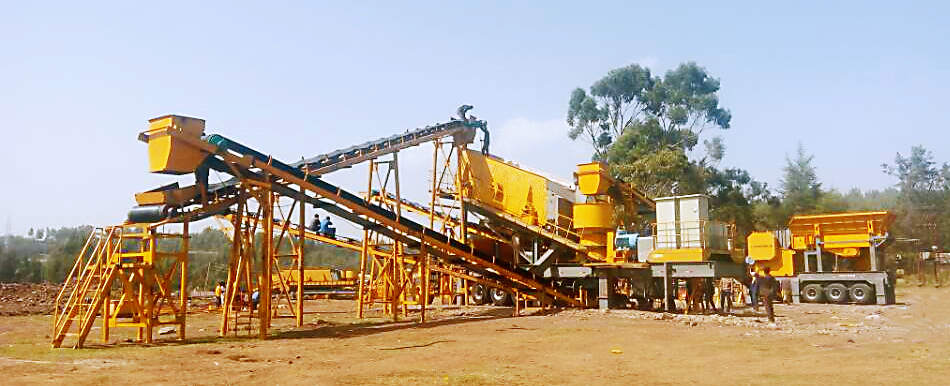 Processing materials: basalt
Production capacity: 150t/h
Finished particle size: 0-5mm, 5-20mm, 20-31.5mm.
Main equipment: ZSW490*110 vibrating feeder, DHKS4230 jaw crusher, GPY200S cone crusher, 3YKR2160 vibrating screen.
Project introduction: The project is located in Ethiopia. The Ethiopian government entrusted China International Heavy Industry Group to be responsible for bulk procurement. Our company provide 12 sets of mobile crushing and screening systems for the project at one time. The group of 12 sets of mobile crushing screening system mainly on building roads in sand aggregate production system are all in my company the implementation of process design, equipment manufacture, system to guide the installation and debugging, the system training. The system is easy to move mobile operation, to reduce the transportation cost of wool, and improves the efficiency of system installation, saving the cost of investment.
Applied Equipment