1000 TPH Limestone Crushing Production Line at Guangxi Province
author:dahua time:2021-08-24
Project introduction: This project is located in Guangxi Province, which has been put into operation in December, 2020. The production capacity is 2000 tons per hour. This limestone crushing production line includes 3 stages. The first stage uses PE jaw crusher, the secondary stage uses PFQ impact crusher, the last stage uses PFY impact crusher and PFL complex crusher for sand making.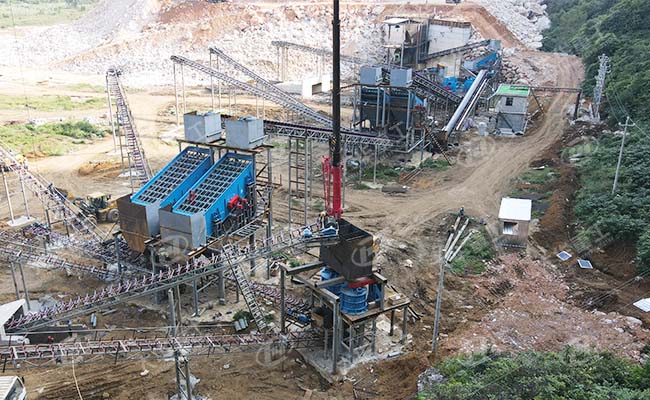 Crushing technology: After the first crushing of jaw crusher, the materials enter the PFQ impact crusher and then are transported to the 3YK vibrating screen. The top layer materials are transported to the PFY impact crusher. The upper screen separates 30-40mm or 40-80mm material, the lower layer screens out 0-5mm stone powder with more mud, and the middle layer transport the 5-30mm materials into the second screening workshop. The second screening workshop screens 20-30mm, 10-20mm, 5-10mm three finished products. Among them, 5-10mm stone is transported to PFL complex crusher for sand making. The limestone crushed by PFY impact crusher is transported to a 3YKR vibrating screen machine. The upper material return back, the middle layer screens out 30-40mm or 40-80mm material, the lower material with 30-40mm return to the crusher again, the lowest layer 0-30mm material send to the second screening workshop of another 3YKR vibrating screen machine. Screen out 0-5mm, 5-10mm, 10-20mm, 20-30mm material. Among them, 5-10mm stone is transported to PFL complex crusher for sand making, the 0-5mm material enters the complex crusher discharge belt and is transported to the sand making and screening workshop for screening.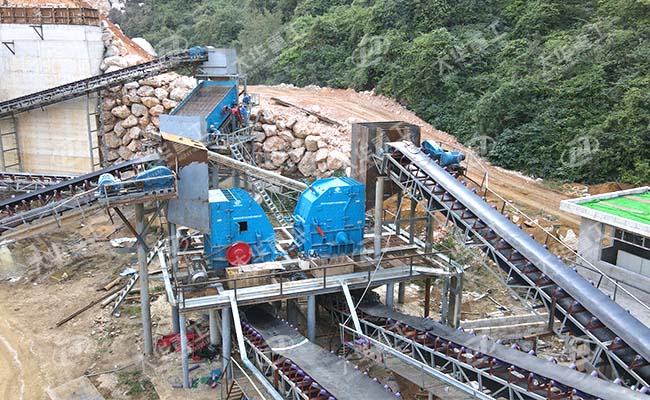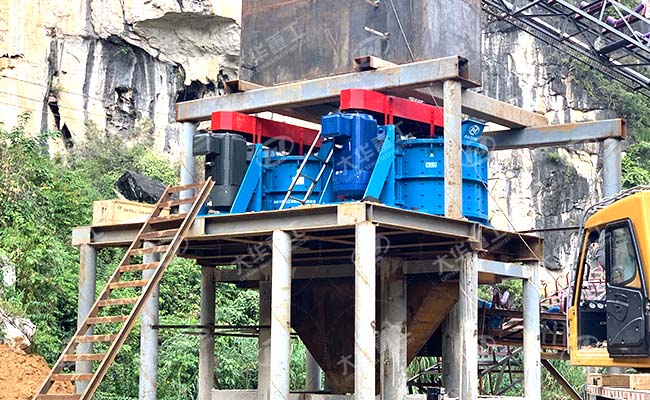 Production line characteristics: The design of the limestone crushing production line is flexible, and the proportion of finished products can be adjusted according to the real-time demand of the market. Because the price of 0-5mm mud-containing stone powder is very low on the market, after crushing, the 0-5mm materials with mud are screened out first, while after PFY crushing, 0-5mm materials contain less mud can be mixed with finished sand for sale. While reducing the stone powder, the finished product quantity of machine-made sand is increased, so as to improve customer revenue.
Luoyang Dahua, one of the TOP crusher manufacturer in China, the company can provide high quality crusher machine and customized solution for the customer, if you are interested in any of them, please contact us

to get latest price.