5 Elements for Vibrating Screen Selection
author:dahua time:2021-08-02
Vibrating screen is the necessary screening equipment in sand crushing production line. The right type of vibrating screen can help users save cost and get more revenue. Here, Luoyang Dahua Expert will tell you 5 elements for vibrating screen selection.
1. After the screening area is determined, the width of the screen surface is at least 2.5 ~ 3 times of the size of the maximum bulk material, so as to avoid the screen is blocked by the bulk material.
2. In order to make the sieve in good working conditions, the ratio of length to width of the sieve should be selected in the range of 2 ~ 3.
3. Heavy duty vibrating screen is used for the material large than 200mm; the circular vibrating screen is used for more than 10mm material; Linear vibrating screen and high frequency vibrating screen are used for desliming, dehydration and classification.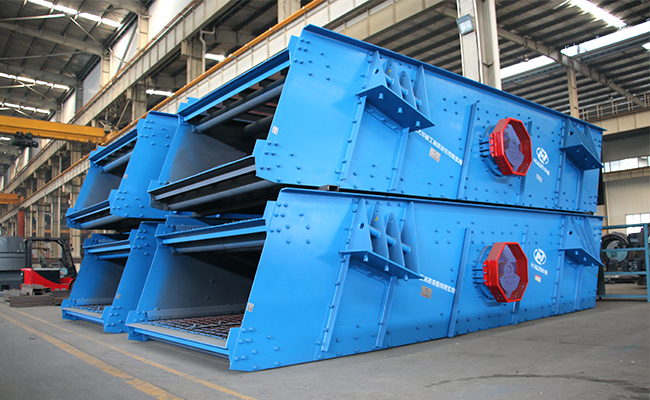 4. Reasonable screen surface material and structure should be selected to adapt to working conditions.
5. Determine whether to use double or multi-layer vibrating screen. When the size range of the screened material is wide, the use of double decks vibrating screen can improve the processing capacity of the screening machine, and can protect the lower screen, so that the lower screen life is extended.
In the actual sand and stone production process, the selection of vibrating screening equipment can not only consider a factor, but to fully consider all aspects of the potential factors, ensure that the final selection of equipment is the most in line with the production needs.
Luoyang Dahua is has a professional R & D team, a strong after-sales team, from the equipment selection, site investigation, equipment manufacturing, installation, commissioning, delivery and other aspects, the company has professional engineer to service for you. If you want to know more crusher machine, please leave message to us. Email: lydhchina@huazn.com.