Advantages of Stone PFQ1315 Impact Crusher
author:dahua2 time:2022-01-14
The main features of the impact stone crusher are large crushing ratio and low energy consumption. It is commonly used in the secondary crushing stage.PFQ1315 Impact crusher is the most popular model among many impact crushers, especially suitable for medium-sized production lines, which can crush various medium-hard materials.
Model parameters of PFQ1315 impact crusher :
PFQ impact crusher can process materials with side length below 500mm; PFQ1315 impact crusher specification diameter Φ1300×150mm, feed particle size: 300-400mm, processing capacity: 200-350t/h, motor power: 250kw.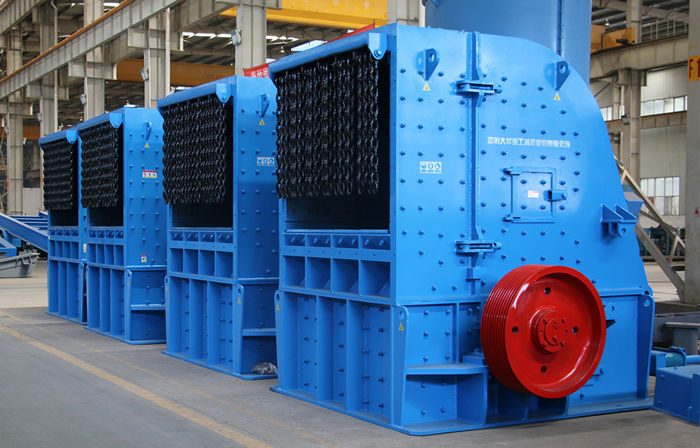 The material selection of the main components of the PFQ1315 impact crusher has the characteristics of wear resistance and high toughness, and its crushing efficiency is high and the service life is long. Powerful vortex flow impact crushing, the equipment has larger feeding particle size, higher production capacity, and the product particle size can be adjusted and controlled.
The multi-cavity crushing of the PFQ1315 impact crusher makes the finished stone more uniform in size and the throughput is high, so many customers have an increasing demand for impact stone crushers; so how much does an impact stone crusher cost? You can consult our online customers servicer and we can offer you the favorable price.