Can Cone Crusher be Used to Crush Granite?
author:dahua2 time:2022-07-08
Machine-made sand is processed from different ores and rocks. The hardness and properties of each stone are different, and the crushers used are also different. Only high-quality sand and stone can ensure the quality of the building. Granite is a material with high hardness, which is generally difficult to be broken by crusher. Even if it can be broken, it will cause greater wear and tear. The cone crusher adopts a laminated crushing type and an intelligent automatic crushing system, which has a large crushing ratio, less needle flakes, strong production capacity and high work efficiency, and is especially suitable for crushing various ores and rocks with medium and above medium hardness. Therefore, it is more appropriate to use cone crusher to crush granite. We produce two types of cone crushers, single cylinder cone crusher and multi-cylinder cone crusher.
1. Single cylinder hydraulic cone crusher
The single-cylinder hydraulic cone crusher is developed by advanced crushing technology. It has simple structure, large production capacity and high degree of automation. It can be widely used in medium crushing, fine crushing and ultra-fine crushing.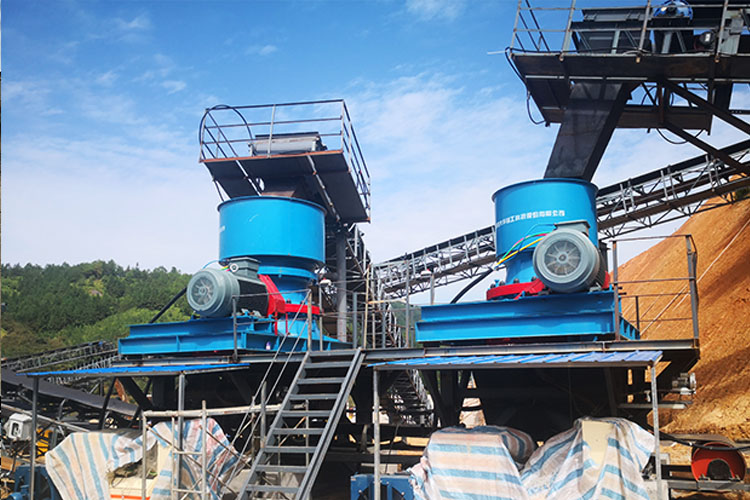 2. Multi-cylinder hydraulic cone crusher
The fixed-axis structure design of the multi-cylinder hydraulic cone crusher can reduce the basic investment of equipment; the rolling mill wall does not need packing, which is faster and more convenient to replace; the hydraulic lubrication combined oil station is small in size and simpler in wiring; and its components can be It can be disassembled and assembled from the top and side, which is convenient for equipment maintenance.