Commonly Used Equipment in Pebble Sand Production Line
author:dahua2 time:2022-08-15
Crushing equipment commonly used in pebble sand making plant:
The jaw crusher (primary crushing), cone crusher (secondary crushing), and sand making machine (fine crushing) are divided into three-level crushing, which are used for the crushing of materials in the processing production line.
Common auxiliary equipment for pebble sand making plant:
Vibrating feeder, vibrating screen, belt conveyor, sand washing machine.
The vibrating feeder is responsible for the supply of stone materials, and transports the raw materials of pebbles to jaw crusher and cone crusher for crushing, and crushes them into materials of required particle size.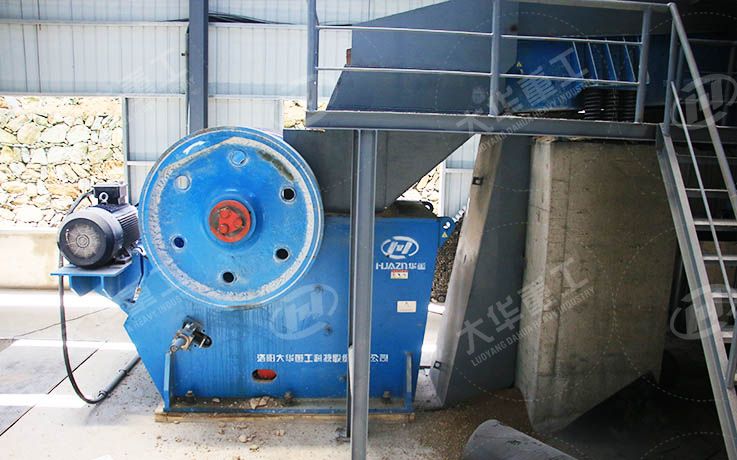 In the pebble crushing operation, the jaw crusher is widely used in the crushing operation, and its performance characteristics in production are:
(1) The deep cavity crushing area can completely crush the materials in the crushing cavity, thereby improving the crushing efficiency of the equipment and increasing the unit output.
(2) The crushed pebbles are complete and uniform, and the content of needle flakes is extremely low, which improves the efficiency of the equipment and reduces the pollution of dust to the environment during production.
The texture of pebbles is relatively hard, and it is suitable for secondary crushing with a cone crusher to reduce the number of replacements of wearing parts.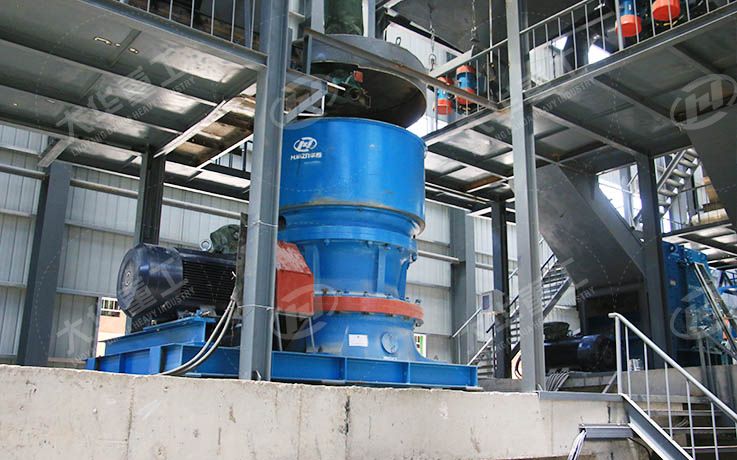 The sand making machine can be finely pulverized and shaped to make the particle size meet the requirements.
The vibrating screen can effectively screen different sizes and specifications of crushed stone and improve the efficiency of equipment in production.
Sand washing machine is an important equipment for washing sand and gravel, which can effectively remove impurities covering the surface of sand and gravel, so as to meet the production requirements of users for materials.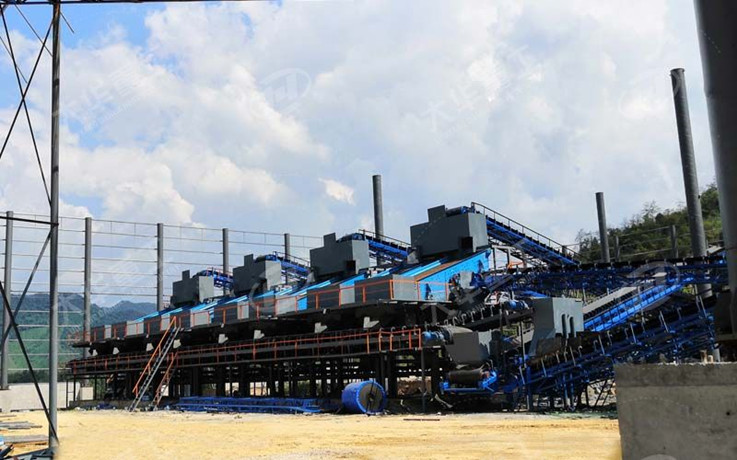 Conveyors can not only connect multiple devices, but also convey materials. It has the characteristics of long distance and large transportation volume, and plays a very important role in the sand production line.