What Kind of Crusher is used for 60T Granite Production with Low Cost and High Return?
author:dahua time:2019-12-23
Recently, a customer consults us what kind of crusher can be used for granite production with low cost and high return? Granite is medium hardness rock, with a certain of brittle, which is easy to be crushed compared with basalt. Here, we will give you the brief introduction of granite crusher machine for small and medium output granite production line.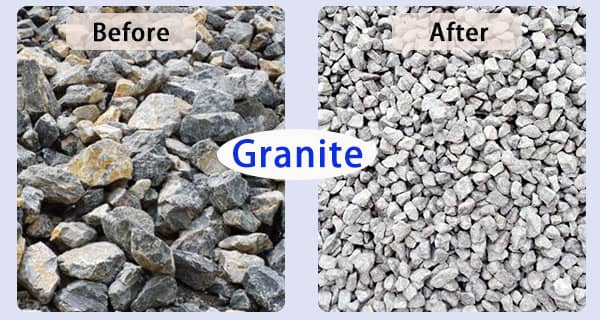 The small and medium output granite production line normally uses jaw crusher and impact crusher as the main crusher machine.
1. Impact crusher used for granite crusher with good finished particle shape
Impact crusher is the secondary crushing equipment for fine crushing of granite. Through the frication, striking and squeezing between the stone and impacting plate, the granite is crushed. Because of the crushing process with more crushing and less grinding, the finished granite grains content less needle flake, less powder, and more uniform particle size.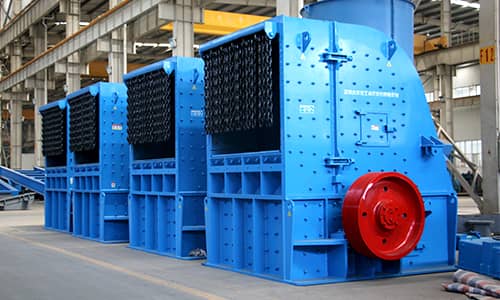 Granite Impact Crusher
2. Mobile crusher for granite crushing is more convenient
Mobile crusher has the feature of convenient transportation, flexible operation and low investment cost. The machine can be driven to the different production site where the granite needs to be crushed through remote control unit. There is no need of too much people or no need of production foundation, which saves manpower and material resource investment. The machine can be moved at any time at any place, more convenient and fast.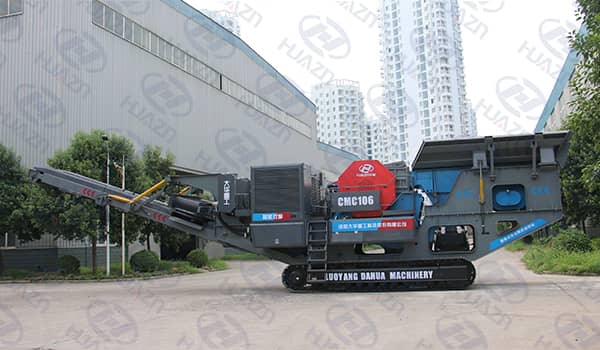 Granite Mobile Crusher
3. Vertical shaft impact crusher used for granite crushing and shaping
Vertical shaft impact crusher also called as VSI sand making machine. The granite materials fall into the impeller, through mutually striking, squeezing and impacting, the granite is crushed into sand, or reshaping the needle flake to improve the granite sand quality.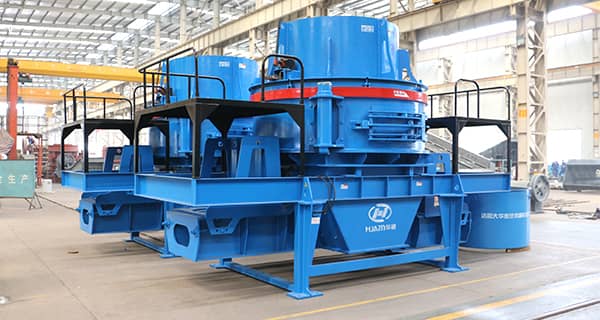 Granite Sand Making Mchine
Buy granite crusher, or invest granite production line, please choose Luoyang Dahua, China crusher manufacturer. The company has strong powder, professional R&D team, good reputation. The company devotes to the research of crusher equipment for more than 30 years, commits to providing the customer with high quality, high performance, low noise, low cost and green crusher. If you want to get the new quotation and latest information about the crusher machine, please contact us: lydhchina@huazn.com or whatsapp:+86 13938852499.