Hard Rock Crushing Equipment- Cone Crusher
author:dahua2 time:2022-01-25
There are many types of crushers, the common ones are gyratory crusher, jaw crusher, impact crusher, cone crusher, etc. Their crushing principles are different, and the applicable fields are also very different. Cone crusher is mainly used in the field of hard rock crushing. It has been welcomed by customers in the market in recent years. It is suitable for metallurgy, construction, road construction, chemical and silicate industries. According to different crushing principles and different application fields, it can be divided into for many models.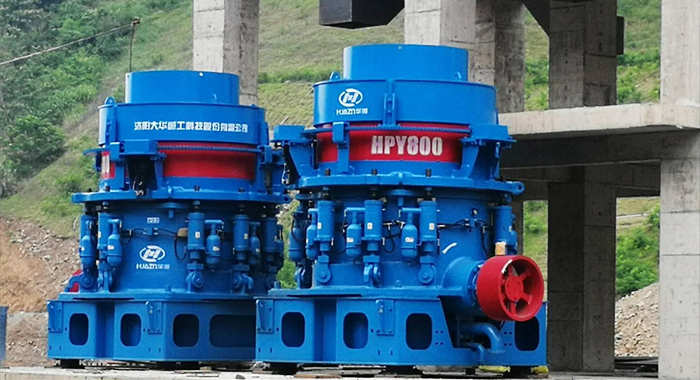 Cone crusher has large crushing ratio, high efficiency, low energy consumption, and uniform product particle size. It is suitable for medium and fine crushing of various ores and rocks. Common cone crushers include spring cone crusher and hydraulic cone crusher, and the advantages of hydraulic cone crusher are more obvious. According to the needs of the market, our company has launched a variety of types such as single-cylinder hydraulic cone crusher and multi-cylinder hydraulic cone crusher.
Cone crusher is a powerful tool for crushing hard and abrasive materials. Generally speaking, the investment cost of cone crusher is relatively high. If used properly, the operating cost of cone crusher will be lower than that of traditional impact crusher. More attention should be paid to the production, so that the powerful production capacity of cone crusher can be fully exerted, and the operation and maintenance costs can be reduced at the same time.