How to Select a Cone Crusher Machine
author:dahua2 time:2022-07-29
Dahua Heavy Industry has two series of cone crusher, one is GPY series single-cylinder cone crusher, and the other is HPY series multi-cylinder cone crusher. With large crushing ratio and high output, it is especially suitable for fine crushing and ultra-fine crushing of various hard rocks, ores, refractory materials and slag materials.
How to select cone crusher model, you need to start from the following points, the analysis is as follows;
1. According to the properties of the materials: The physical properties of the materials often affect the output of cone crusher. The materials have high humidity and high viscosity. When the equipment is crushing, the materials are more likely to stick to the crushing cavity or the discharge port, which affects the production efficiency of the equipment, which will reduce the Therefore, when choosing a cone crusher, it is necessary to understand the properties of the crushed materials to avoid inappropriate material selection affecting the work of the whole machine.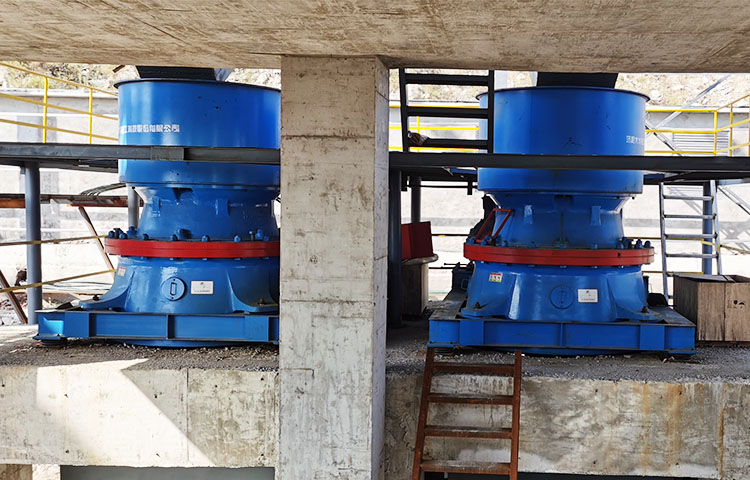 2. According to actual needs: when users purchase cone crushers, they must be based on their own daily output requirements. Different types of cone crushers have different output sizes, so users choose appropriate equipment according to daily production standards to avoid wasting resources for high production. , increasing production costs.
3. According to the capital situation: Cone crushers are generally used as mechanical products, and the price is generally relatively expensive. Therefore, when users purchase cone crushers, they should choose a cost-effective cone crusher according to their actual capital situation, which can not only ensure capital turnover, but also Buy the perfect cone crusher.